'Chicago PD' Season 4 Episode 18 (S04E18) Spoilers: CPIU Takes A Break; Burgess' Sister Intentions Finally Revealed?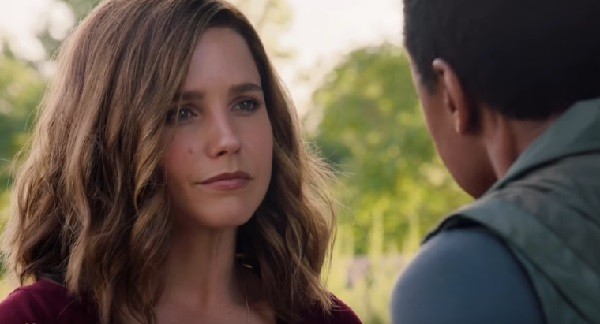 "Chicago PD" spoilers reveal what happens in the next episode. The long time viewers would be happy to know that Kim Burgess' sister will stop for a visit. However, this will not bring any good for Kim and her relationship with Ruzek.
In the next "Chicago PD," the viewers get the chance to see Jules Wilcox portray the role of Burgess' sister Nicole, whose visit may not make things go altogether considering her indifference towards Ruzek. There are speculations that the bad attitude may have to do with the intention of protecting her sister. Nevertheless, Burgess gets closer again to Ruzek, despite the disapproval from any of her family members.
"Chicago PD" episode 18 titled "Little Bit of Light," which will be aired on March 29, seems to expand the world outward by bringing in Burgess' sister, and also allows the writers to discover the different family members and personal dynamics. Further reports suggest that the relationship of Burgess and Ruzek could be evaluated through the way she communicates with her sister, Cartermatt reported.
In the previous episode entitled "Emotional Proximity," the viewers witnessed a big crossover between the new "Chicago Justice," "Chicago Fire" and the "Chicago PD," where Alvin Olinsky was the focus of the crossover, as his daughter has gone missing after a factory caught fire. It should be remembered that the legal counsel was tasked to bring the arsonist to justice in the premiere episode of "Chicago Justice."
However, NBC re-aired the Jan. 4 episode titled "Don't Read The News" instead of continuing how the story plays out. In the said episode, Lindsay met her biological father while Voight welcomed a new member to the team, Heavy reported.
"Chicago PD" cast returns to action with a new episode on March 22 titled "Remember The Devil" after the Chicago Police Intelligence Unit gets a much needed week off. Watch "Chicago P.D." Season 4 Episode 18 here:
© 2018 Korea Portal, All rights reserved. Do not reproduce without permission.