Song Joong Ki, Song Hye Kyo Dating: 'Descendants of the Sun' Stars Visiting Philippines? Is Park Bo Gum Jealous? Fans Signed Petition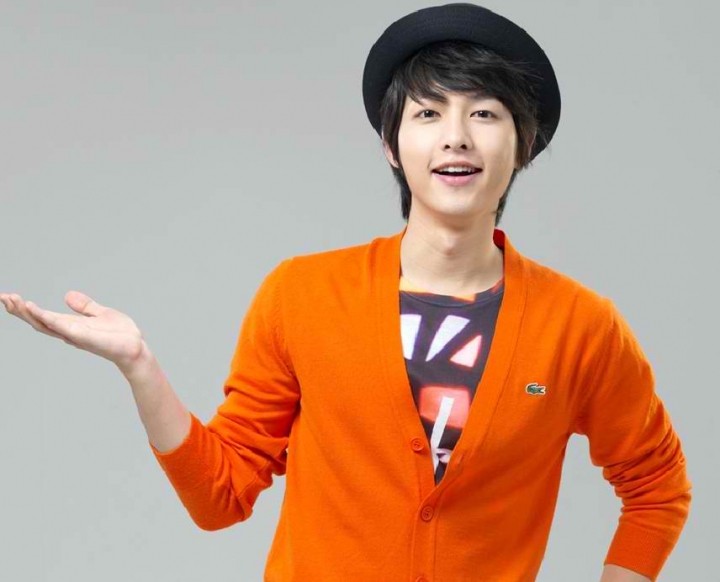 There is no denying that Song Joong Ki and Song Hye Kyo are among the most popular Asian stars today. Hence, it's quite not surprising any longer if fans around the world would really do everything just to see the "Descendants of the Sun" stars - just like what their Filipino fans are currently doing: singing petition to meet Park Bo Gum's rumored boyfriend.
The Inquisitr has shared that several fans of Song Joong Ki have already signed a petition in Change.Org to meet the leading man of Song Hye Kyo in "Descendants of the Sun." According to the petition, the avid followers of Park Bo Gum's rumored partner are requesting the "Running Man" actor's talent agency to allow him to visit Philippines.
"We, Filipino fans of Song Joong Ki are requesting Blossom Entertainment to include Manila, Philippines on his Asian Tour," the petition requesting Song Joong Ki to visit the Philippines after the success of "Descendants of the Sun" where he was paired with Song Hye Kyo. "We, Song Joong Ki's fans would like to see THE BIG BOSS in person. Thank you! God Bless and more power to SJK's career."
As of late, there were a total of 2,146 people who signed the said petition and they are currently in need of 354 more signatories to reach their goal. Up until now, Song Joong Ki has not yet commented on this matter nor confirmed if he will be visiting the Philippines soon.
Should this request be granted, fans are wondering if Song Joong Ki will be bringing with him his leading lady in "Descendants of the Sun," Song Hye Kyo. While some think that the "Full House" actress could join her leading man, there are also a few who are betting that Park Bo Gum could visit the Philippines too - just like what they have been doing lately.
As a matter of fact, Korea Portal has previously reported that Song Joong Ki had joined Park Bo Gum during his fan meet in Thailand, Taiwan and Singapore, which could also happen when the "Descendants of the Sun" actor visits the Philippines. Stay tuned to Korea Portal for the latest news and updates about Song Joong Ki, Song Hye Kyo and Park Bo Gum!
© 2018 Korea Portal, All rights reserved. Do not reproduce without permission.