Robert Pattinson, FKA Twigs Split: Kristen Stewart's Ex Puts Cancelled Wedding Again? 'Twilight' Actor Dumped 'Pendulum' Singer For Stella Maxwell's Girlfriend? [RUMORS]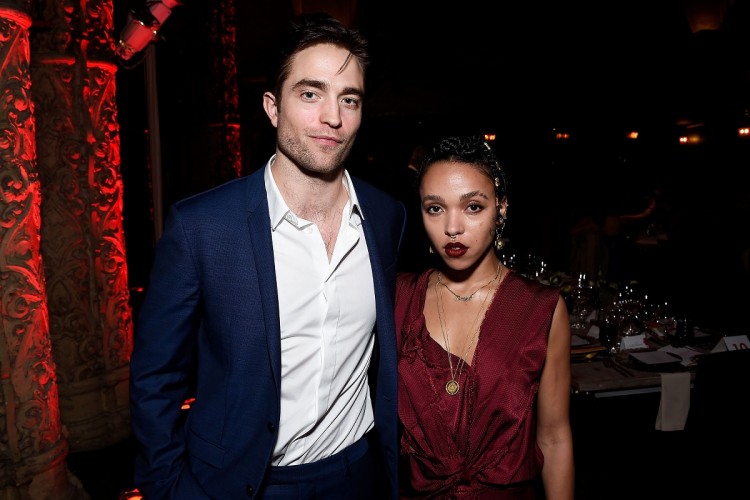 Robert Pattinson and FKA Twigs' relationship is considered as one of the most controversial among other Hollywood couples. Now, new reports are claiming that the former boyfriend of Kristen Stewart has called off his imminent wedding with the "Pendulum" singer.
Starz Post claimed that Robert Pattinson and FKA Twigs are not in good terms again because of Kristen Stewart. According to the rumor website, the "Cosmopolis" actor and the "Two Weeks" singer have been constantly fighting because of the "Twilight" actress.
Speculations have it that Robert Pattinson has never stopped loving Kristen Stewart even after he proposed to FKA Twigs. Insiders have even claimed that the "New Moon" lead star has been secretly phoning the rumored girlfriend of Stella Maxwell without the knowledge of the "Papi Pacify" hitmaker.
Because of this, Robert Pattinson has reportedly come up with a decision to cancel his wedding with FKA Twigs so he can have more time for himself and think. Starz Post has even claimed that even Kristen Stewart and the "Video Girl" singer have been feuding for quite some time already.
As a matter of fact, OK! Magazine has supported these claims when it reported that Robert Pattinson and FKA Twigs are heading to a tragic split. "They barely spend any time together these days and people are wondering if there's ever going to be a wedding," an unnamed insider has revealed to the publication.
While these reports could possibly be true, Korea Portal has previously debunked these claims already. In fact, we have previously reported that both Robert Pattinson and FKA Twigs were spotted together at the LA Dance Project Annual Gala wherein they looked very happy together.
KP has also debunked reports claiming that Robert Pattinson is dumping FKA Twigs for Kristen Stewart. Various fake news websites have claimed that the "Twilight" stars are reuniting but even the "Eclipse" actress has already made it clear that it is not happening anytime soon.
Up until now, Robert Pattinson and FKA Twigs have remained silent on the details of their upcoming wedding. Stay tuned to Korea Portal for the latest news and updates about the rumored Robert Pattinson and FKA Twigs split.
© 2018 Korea Portal, All rights reserved. Do not reproduce without permission.