PlayStation 4 Update 4.50 Includes Faster CPU Speed, Voice Chat and Many Interesting Features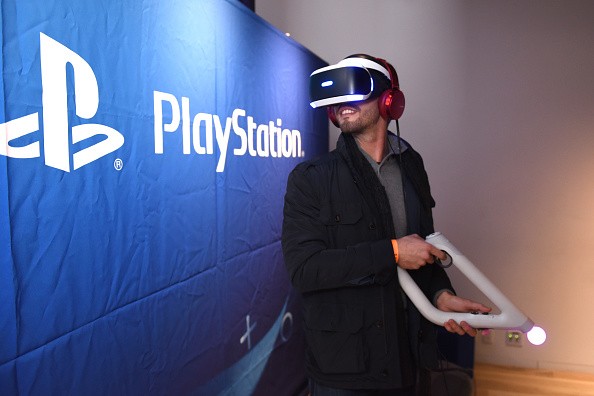 PlayStation 4 Update 4.50 is on the way. Sony confirmed the next major update for its most popular gaming console. The PlayStation 4 is going to receive the new update 4.50 codenamed as Sasuke on March, 9th. The Vice President of PlayStation John Koller described the major features of the update.
Although the company already revealed some of the innovative features of PlayStation 4 update 4.50 last month, Vice President of Sony recently highlighted many new features that will enhance the user experience during their play. The update is not limited to jus HDD support and custom wallpapers, but it offers more than what every player deserves to have the ultimate gaming experience.
VR is the next big thing in the gaming industry, and Sony has implemented some of the best VR possibilities to offer a mesmerized gaming experience. With the PlayStation 4 update 4.50, you will notice a significant improvement when it comes to 2D images on you PS VR. Now, the players can experience better resolution of the system screen displayed on the TV after using the PS VR. The frame rate of content viewed in Cinematic mode also raised up to 120Hz by the update.
Every PlayStation player knows how difficult it is to stay connected on social media while playing games. The PlayStation 4 update 4.50 includes voice chat which uses Remote Play on Windows PC, Mac and Xperia devices. All you need is to switch on the microphone for planning your next gaming session. Besides, Sony even implemented an off console availability system for their players. This feature includes an icon which indicates the availability of players on their gaming consoles. It's just like we use Skype to check the person is available or away for conversion. It's that simple. The update even offers a Facebook-like status where players can tag their friends with screenshot, as reported by Mirror.
Along with all these features, Sony is also going to update its message and communities app with PlayStation 4 update 4.50. PS messages and communities for Android and iOS will have new features with which players can check the new posts, can receive and respond to a party invitation from friends. The players can even check the PSN service status under settings>View Status of PSN service.
Sony even launched something interesting for PlayStation 4 Pro players. The PlayStation 4 update 4.50 includes Boost mode. This feature is designed to provide faster CPU experience while playing games. The increased CPU speed will result in shorter loading time which is the best way to enhance the gaming experience. Sasuke even offers external storage up to 8TB on the drive which means you can keep more ready to play games, as described by CNET.
© 2018 Korea Portal, All rights reserved. Do not reproduce without permission.