'Produce 101' Season 2 Officially Announced; New Group To Get Longer Contract Deals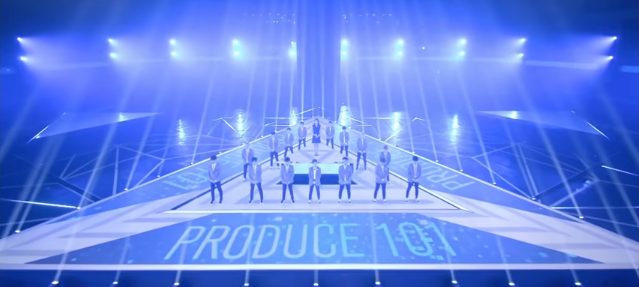 Mnet's reality talent search "Produce 101" announced its sophomore season in a big way as they introduced its latest roster of contestants. Unlike its previous season where the show picked 11 young ladies, the upcoming installment will now choose 11 good-looking lads from a fresh set of 101 competitors.
The second season of "Produce 101" was officially announced on Thursday, March 9 with a dance performance courtesy of the contestants as they were introduced by no other than the actress BoA herself. All 101 of them danced to the tune of the show's theme song, "Pick Me" that was composed by Ryan Jhun, Billboard has learned.
As the show's next installment was teased during that night, the young men will do everything they can to capture the hearts of female viewers and snag the top spots of "Produce 101" as the show's turnout is determined by the number of votes. Furthermore, the chosen members of the new group will then attempt to surpass their predecessor's superstar status.
The young men who participated in "Produce 101's" new installment came from numerous entertainment companies all over South Korea. In fact, some of the contestants were former members of KPop collectives such as Nu'Est and even Jackie Chan's very own JJCC. However, notable names in the KPop scene such as JYP, SM, and YG were not felt during the launch.
Once the 11-member boy group is formed, the new KPop idols' lifespan will be quite longer than the previous group as their contract will last until Dec. 31, 2018, according to Naver TV. Moreover, it is said that the yet to be chosen members of the boy group will be formally introduced as soon as the second season of "Produce 101" wraps up.
Meanwhile, season 1 winners collectively known as I.O.I, ended their stint as a girl group in January. The group even performed for one last time as I.O.I singing their farewell song entitled "Downpour." "Produce 101" season 2 will air on Mnet this April 7.
Watch a couple of videos featuring the new roster of contestants of "Produce 101" season 2 and I.O.I's farewell single "Downpour."
© 2023 Korea Portal, All rights reserved. Do not reproduce without permission.