Red Velvet Caught Shivering From Cold, Fans Express Concern Over The Girls' Short Skirts
by
Mia L.
/ Mar 08, 2017 08:38 AM EST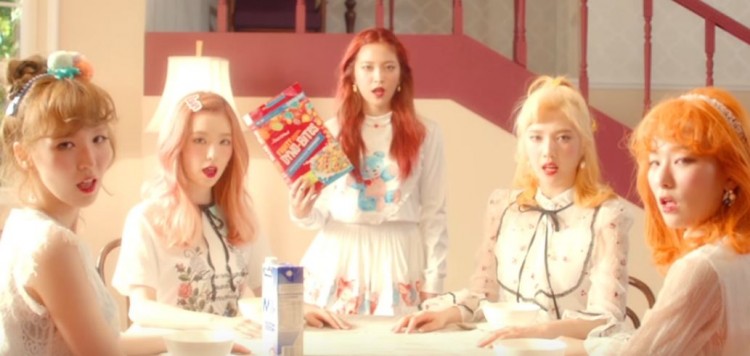 Red Velvet had a halftime performance at the Anyang sports Complex during the match between Suwon FC and Anyang FC where the girls went all out while singing and dancing their new track "Rookie." While the performance was great, most fans were overly concerned about the girls' stage costume which were too short given the cold weather. A fan cam caught Irene shivering and wrapped in a blanket before the girls went to perform their piece.
Thanks to the success of their latest release, Red Velvet is busy with promotional activities and appearances. Their recent outdoor performance at Sports Complex where there were about 10,000 sports fans received good reviews but a lot of fans pointed out that the girls were wearing short skirts in the venue when the weather was so cold. Irene was even caught hugging the blanket tightly before they started to perform "Rookie." Meanwhile, Red Velvet's staff was wearing padded coats. Irene's legs were also shaking but this did not hinder her or any of the girls to give their best performance.
While fans were sad to see the girls suffering from the cold weather, they also commended Red Velvet for delivering such an enthusiastic performance. This only shows how professional the girls are when it comes to doing their part. This is not the first time the girls showed their professionalism when it comes to live performances.
Red Velvet has several appearances lately and just a few days ago, they showed their support for Girls Generation's Taeyeon for a late night show. Taeyeon showed her appreciation for the show of support in an Instagram post with the girls. Taeyeon was on the show to promote her new album "My Voice" and she was appreciative to Red Velvet her "beautiful juniors" for showing their support.
© 2018 Korea Portal, All rights reserved. Do not reproduce without permission.