'Prison Break' Season 5 Resurrection Spoilers: Michael Scofield's New Tattoos, Deadly Skills Revealed
by
Mia L.
/ Mar 06, 2017 05:53 AM EST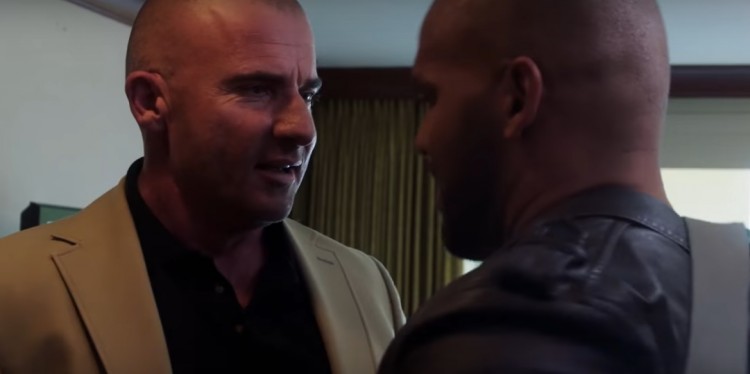 "Prison Break" Season 5 is going to be back on air soon and Fox released a new featurette with the same title as the upcoming installment of the action-packed series. The behind-the-scenes feature revealed more details on what the upcoming episodes are going to be about. Michael Scofield is stashed in a Yemeni prison and he has a new identity and a whole new skill set to go with it, why he needed to be someone new remains to be a big secret although the short teaser hints why Wentworth Miller's character decided to throw it all away and leave his loved ones behind.
"Prison Break" Season 5 footage reveals Michael Scofield who goes by the name Kaniel Outis has new tattoos. The new markings on his body are all in Arabic and this will play a major role in how the series will develop. Scofield also knows Arabic and the new tattoos in his hand are interesting too. One publication noted the tattoos in his hand looked similar to the eye of Horus.
Escaping from the Yemeni prison would not be the most exciting thing to look forward to in the nine-episode fifth season of "Prison Break." Getting out of a cell is not the most important thing for "Prison Break: Resurrection," the biggest question would be is Michael and the gang will make it out of the Middle East alive.
Previous reports confirmed Alex Mahone (William Fichtner) will not be in the new episodes although Paul Kellerman (Paul Adelstein) will be in it. The biggest question fans of the series have about "Prison Break" Season 5 is why there are only nine episodes not 22 like all the other seasons of the Fox series. The writers for the series reveal the cast had other projects "so they had to squeeze a whole series into their breaks". With all the hype for the upcoming episodes, "Prison Break" Season 5 Resurrection would definitely be worth looking forward to.
© 2018 Korea Portal, All rights reserved. Do not reproduce without permission.