'Legend Of Zelda: Breath Of The Wild' Gaming Tips: How To Get Rideable Epona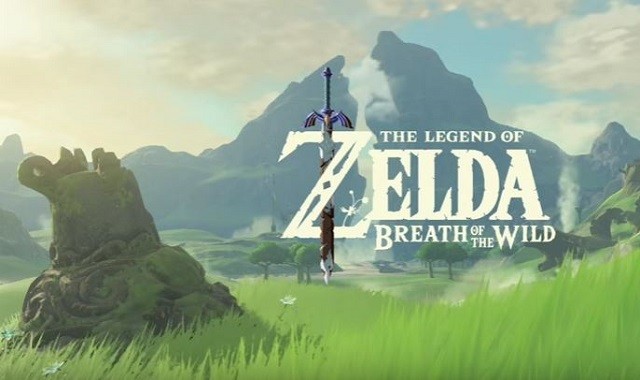 The latest addition to the "Zelda" gaming franchise has captured the attention of avid players with its huge open world and amazing graphics. Exploring the in-game world of the new "Legend of Zelda: Breath of the Wild" may be daunting although an iconic game character can help Link traverse the vastness of the Hyrule kingdom.
"Legend of Zelda: Breath of the Wild" was recently released for the Wii U console, as well the new Nintendo Switch device that provided players a massive in-game world to explore while building up the skills and abilities of the protagonist Link. However, gamers can opt to introduce the said Hyrule savior's iconic companion, namely the equine Epona, to the game with the help of an Amiibo figure.
Link and Epona share a long history with the said horse appearing in various "Zelda" installments such as "Majora's Mask," "Ocarina of Time" and others. Link's trusty steed is not included in the new "Legend of Zelda: Breath of Wild" but Epona can be added by using the Link Amiibo figure included in the "Super Smash Bros." series, according to gaming tips posted on Game Rant.
The said Link piece is available for purchase in various gaming stores or online shops and costs around $11. For the Nintendo Switch, players should first ensure that the Amiibo feature is activated in the said console. After setting up the Amiibo figure to the said device and linking it with the Switch's right Joy-Con, Epona will now spawn beside Link in "Legend of Zelda: Breath of the Wild."
Gamers will then need to register Link's trusty steed Epona through the in-game stables to continue using the said character as his companion. Unlike other horses in the new Nintendo Switch and Wii U game, Epona's name cannot be changed and she comes with a full set of Stamina, Strength and Speed levels, as well as a Max Bond stat with the game's protagonist.
Meanwhile, players who are not willing to procure the Link Amiibo to acquire Epona can still get a horse in "Legend of Zelda: Breath of the Wild." Gamers will need to tame a wild horse by having Link mount the said animal and pressing the "Soothe" button several times.
Nintendo Switch or Wii U players can also choose to have Link paraglide from a high point to land directly on the horse's back or sneak up on the said animal, according to gaming tips posted on IGN. Once the animal is tamed, gamers should register the horse at a stable and continue the "Soothe" button action to increase its bond with Link.
"Legend of Zelda: Breath of the Wild" was released on March 3, Friday. Learn more about the game in the clip below:
© 2023 Korea Portal, All rights reserved. Do not reproduce without permission.