'The Vampire Diaries' Season 8, episode 16 finale promo, spoilers: 'I Was Feeling Epic'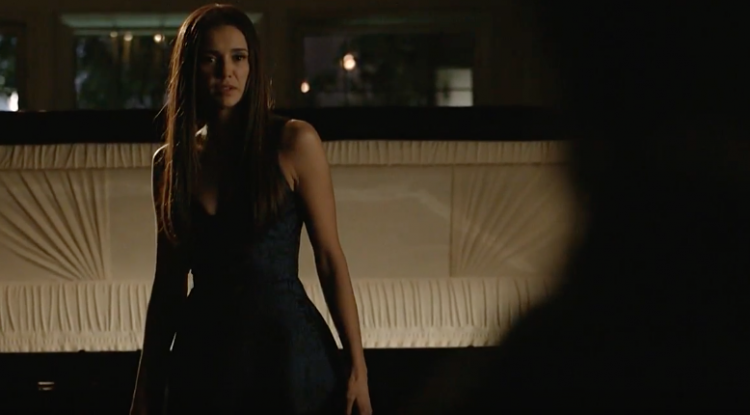 Episode 16 will mark the conclusion of eight remarkable seasons of "The Vampire Diaries." The one last battle to protect Mystic Falls. The promo for "The Vampire Diaries" Season 8, episode 16 finale is out.
Warning: This article contains spoilers from "The Vampire Diaries." Read only if you want to know more.
Paul Wesley, who plays Stefan, told the Hollywood Reporter that a major death is coming in the series finale. However, the end of the show is going to satisfying.
"From a story standpoint, I was blown away. I thought, 'Wow, they actually summed it all up into one 44-minute piece," Wesley said. He added that it is satisfying.
Ian Somerhalder, who plays Damon, said that it is good to complete this chapter.
"In 10 years, I'm going to be living probably on a ranch in Wyoming and you'll never hear from me again. It's good to close this chapter ... there's something beautiful about closure," Somerhalder said.
Nina Dobrev returns for the series finale of "The Vampire Diaries" as Stefan and Damon prepare the final battle against Katherine.
"It would be very strange to not have Nina come back for the finale. The whole story is about two brothers, essentially ... fighting over a girl. There's a zillion other storylines, but I felt like it would have been a real shame for the fans and for the show to not wrap that up to a degree," Wesley said about Dobrev's return.
In the finale, the fate of Mystic Falls is on the line and Stefan and Damon get ready for the final fight against their most dreaded enemy. Can they win?
Stay tuned for more "The Vampire Diaries" spoilers, news and updates. Share your views in the comment section below.
Watch "The Vampire Diaries" Season 8, episode 16 series finale promo below.

Credit: YouTube/tvpromosdb
© 2018 Korea Portal, All rights reserved. Do not reproduce without permission.