China's THAAD Retaliation Against South Korea Called Unreasonable By United States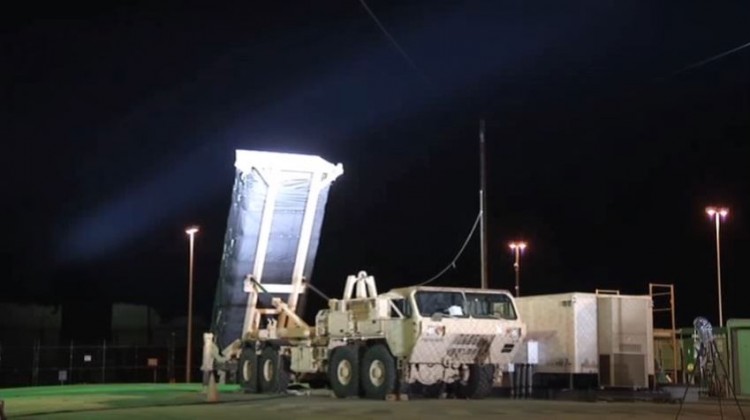 A major concern is expressed by the US State Department over the sequence of vindictive measures which shows China's THAAD retaliation against various business establishments in South Korea. This is all a result of Seoul's agreement to host the United States THAAD (Terminal High Altitude Area Defense) missile defense system, calling China's response as "unreasonable"
A State Department spokesperson said that the US government is very concerned and they are closely observing the incoming reports that China's THAAD retaliation has resulted in drastic actions against private sector establishments. This is due to the US.-ROK (South Korea) decision to proceed with the deployment of the THAAD as stated in a report by The Korea Herald.
The THAAD is a vigilant self-defense measure designed for combating military threats coming from North Korea. China's THAAD retaliation is inappropriate since it will create unnecessary pressure in the region. The spokesman said that the US government will stand by its commitment to the defense of its allies in Asia.
This is the first time that the United States has officially criticized China's THAAD retaliation against South Korea. It shows that the Trump administration will be taking a much more tougher line against China when compared to the Obama administration.
A glaring example of China's THAAD retaliation against South Korea is the cyber attack on Lotte Duty Free's website that happened Thursday afternoon. Analysts are also saying that the $56 billion swap deal with China could also be affected due to the clash with THAAD. The said deal accounts for half of the global currency swap made in Seoul according to the Korea Times.
The gravity of the discord caused by the anti-missile defense system that resulted in China's THAAD retaliation is considered to be bigger than the dispute between Japan and South Korea that deals with wartime sex slavery. Japan has called off bilateral talks with Korea after the installment of a civil activists' statute.
© 2023 Korea Portal, All rights reserved. Do not reproduce without permission.