Gong Yoo, Song Joong Ki Working Together In 'Goblin 2'? 'Descendants of the Sun' Writer Reveals Juicy Details On Next Project [RUMORS]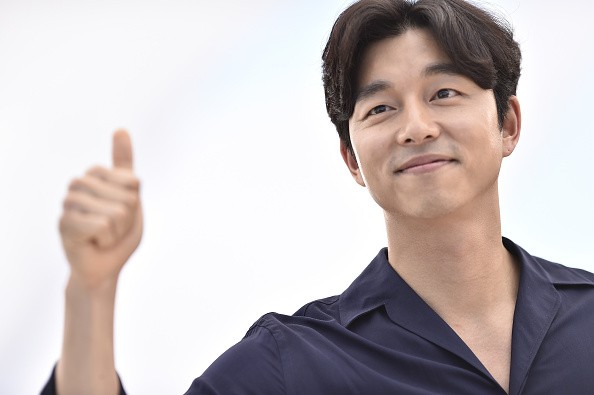 Gong Yoo is considered as one of the most popular Korean actor today following the success of the "Train to Busan" movie and the "Goblin" series. Now, rumors are claiming that the superstar will soon be teaming up with Song Joong Ki and Park Shin Ye in the upcoming "Goblin 2" TV show.
International Business Times India has claimed that Gong Yoo has already confirmed that "Goblin 2" is totally happening. According to the rumor website, the "Train to Busan" actor has given some clues that fans can expect a sequel for the well-loved immortal-themed series.
While IBT India failed to provide evidences that Gong Yoo has really confirmed "Goblin 2," the news outlet has cited some statements of the show's writer. According to the Kim Eun Sook, her upcoming project after "Goblin" is a historical drama.
"To start, I am going to have a 3-month vacation, resting period," Kim Eun Sook reportedly stated. "After resting, I will start to work towards my next project and will be aiming to complete it by the first half of next year," the writer added on, hinting that "Goblin 2," with Gong Yoo, of course, could possibly be in the works very soon.
Kim Eun Sook added she became more interested with historical dramas after doing doing Gong Yoo's "Goblin." Well, most fans know that Kim Eun Sook has also been popular because of the "Descendants of the Sun" series' success.
Because of this, fans cannot help but speculate that Gong Yoo and Song Joong Ki could possibly work together in the upcoming "Goblin 2." Sources have claimed that having the two popular actors in one project is going to be legendary and this could be pitted against Lee Min-ho's rumored "City Hunter 2."
However, KpopStarz reported that Gong Yoo will not be in "Goblin 2" TV series. Instead, the "Train to Busan" lead actor could possibly have a movie.
Up until now, it remains to be seen if Gong Yoo is going to be in "Goblin 2" with Song Joong Ki; so, fans should take everything with a grain of salt until everything is proven true and correct.
© 2018 Korea Portal, All rights reserved. Do not reproduce without permission.