Momoland's Yeonwoo Finally Back From Hiatus
by
Mia L.
/ Feb 28, 2017 05:38 AM EST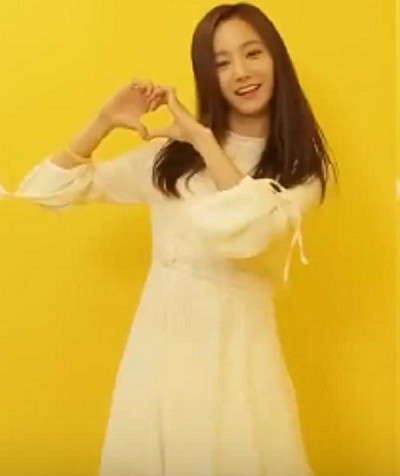 Yeonwoo is back to rejoin the k-pop group Momoland after she went on an indefinite hiatus back in December. On Monday, Feb. 27, Yeonwoo's agency confirmed her return and the group is preparing to return to welcome her back in the rookie girl group. Through the 'V' app live, Yeonwoo announced her return and reassured fans that she already recovered from her back pains which were the main reason she left the group last year.
Back in December 2016, Yeonwoo of the rising girl group Momoland had to skip promotions and other appearances due to health issues. It seems, however, that she is healthy again and she can rejoin her sisters in the girl group in their upcoming promotions and projects. Her agency made this clear through their statement saying, "Because Yeonwoo focused on her recovery, she recovered her health and will be joining the group again. We thank everyone who worried for her."
While the news of Yeonwoo's return is exciting, the group is also glad for the support their fans have been giving them. Just a week ago, Momoland celebrated their 100-day debut as a group through a V app live broadcast. The group was complete in the said broadcast and everyone looked excited about thanking their fans for the support they received.
Jane also mentioned Nayun also became an adult too and they were celebrating that momentous event. She mentioned how much everyone in Momoland wanted to be in her high school graduation. However, their practice schedule will not allow them to.
The group talked about their recent activities including local tv guests and their dance rehearsals. They were grateful to the fans rooting for them and asked for continued support for the next 100 years. Yeonwoo and the rest of the Momoland crew also asked fans to be more patient for their official appearance in the music scene.

© 2018 Korea Portal, All rights reserved. Do not reproduce without permission.