'Stranger Things' Season 2 Synopsis Revealed: Will To Be Struggling With Hallucinating Images From The Upside Down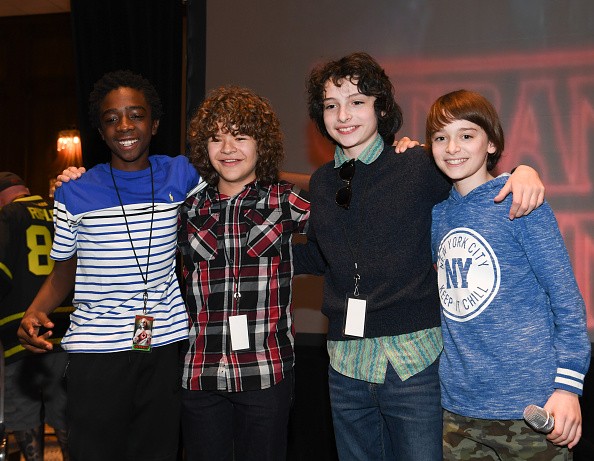 Much to everyone's excitement, there has been more and more updates released about the upcoming "Stranger Things" season 2. Based on the plot revealed for the upcoming installment, it looks like Will might just be in trouble once more.
As the premiere of one of the most-loved Netflix Originals, "Stranger Things" season 2 is getting closer, there have been bits and pieces of information revealed about its upcoming storyline. It has been revealed the upcoming installment will begin with Mike still mourning over Eleven's alleged death. Since it has been confirmed that actress Millie Bobbi Brown will be back as Eleven on the series, it is safe to say that her character is indeed alive. After sacrificing herself to save everyone from the Demagorgon, she might just be rewarded and still manage to stay alive.
According to Entertainment Weekly, Will, on the other hand, is struggling as "Stranger Things" season 2 returns after he was brought back from their alternate dimension known as the Upside Down. According to one of the creators, Matt Duffer, Will seems to be having hallucinations of images from the Upside Down. However, the greatest question remains on whether or not the images he sees are a figment of his imagination or actually real. That should be one of the things to watch out for in the upcoming installment.
Will's mother, Joyce is also distraught at the happenings of the previous season and is trying to make things better for her sons in the upcoming "Stranger Things" season 2. She is even currently dating Bob, her lover back in her teenage years, as reported by Inquisitr. According to actress Winona Ryder who plays the role of Joyce, her character opted to date her high school sweetheart in hopes of making the lives of her son better and more normal. "Stranger Things" season 2 is set to premiere on October 31, 2017.
© 2023 Korea Portal, All rights reserved. Do not reproduce without permission.