Song Hye Kyo Talks About What It Is Like To Be In Love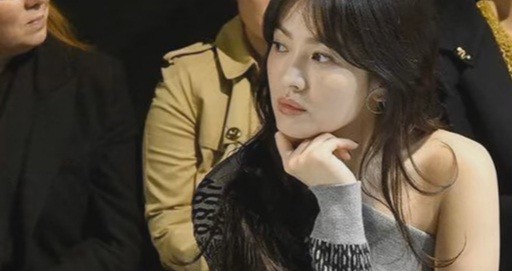 "Descendants of the Sun" female lead Song He Kyo soared in popularity after her performance in the army drama together with Song Joong Ki. In a recent interview with a local magazine, the actress shared her views about love. She expressed her views on marriage and if she plans to tie the knot soon.
Based on her interview, Song He Kyo's answers seem to point out that she is a romantic at heart. According to her, she gives everything to a relationship and when it is over, there is no turning back. She also expressed that she fails to understand people who used to be with each other could act like they were best friends.
It seems that Song He Kyo has strong opinions when it comes to what relationships would be like after breaking up. "Even if you love your boyfriend so much, when you break up he becomes no better than Mr. Kim next door. Mr. Kim next door can at least come by and help."
While Song He Kyo may have strong ideas about getting married, the 35-year-old "Descendants of the Sun" star admitted that she feels pressured about remaining single at her age. Most women already have a family at that age but she also confessed that it's getting harder to find someone since she is getting picky. At the same time, she admits that she already lost her fantasies about being married after hearing what married couples experience.
After winning the Grand Prize at the 2016 KBS Drama Awards, Song He Kyo became even more popular. There have been rumors that the actress has a relationship with her "Descendants of the Sun" co-star Song Joong Ki. It seems, however, that these are merely rumors and that the two are not in any kind of relationship. Needless to say, a relationship between Song Joong Ki and Song He Kyo would definitely make fans excited.
© 2018 Korea Portal, All rights reserved. Do not reproduce without permission.