Big Bang's T.O.P. Accused Of Special Treatment In The Military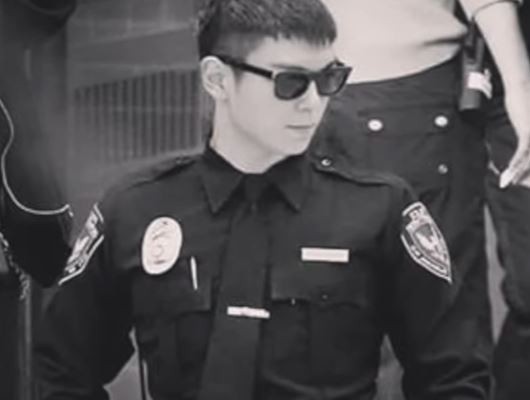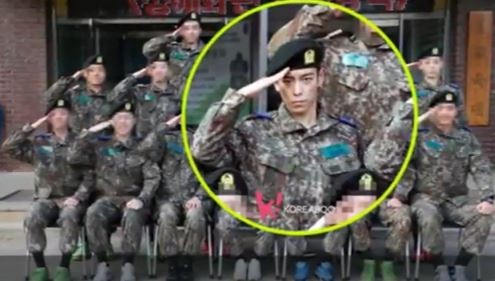 Big Bang's T.O.P.'s latest photos in the military caused outrage among netizens as they accused the star of receiving a special treatment due to his celebrity status.
V.I.P. fans have only recently worried that T.O.P. may be bullied while in the military but now netizens are furious to see that the Big Bang member might be enjoying a special treatment in the army after all.
The online fuzz started when the Nonsam army training camp's home page posted group photos including the 25th regime company 1 division 1 uniform where T.O.P. and JYJ's Junsu belonged.
The photo was taken February 9 when the two K-Pop stars enlisted the military as conscripted policemen.
Netizens, mostly male, stirred havoc online when they noticed that T.O.P. was easily let off being the only one who wore his green name tag on the left side.
"If a non-celebrity wore it like that then they would have to run 10 laps..," all K-pop quoted a netizen as saying in an online community.
"I can't believe no one said anything about that when they gathered to take the picture. Even a little mistake like that would've caused the entire group to get in trouble," fumed another.
"They probably let him go since he's a celebrity. If it was a non-celeb who did that then they would've gotten disciplined so badly," said one.
The controversy is believed to have reached the training camp that a representative from the camp spoke up and admitted that Trainee Choi Seung Hyun (T.O.P. real name) should have properly worn the uniform with the name tag on the left side but that "he must have been confused and mistakenly wore it on the other side."
V.I.P. fans worried after T.O.P. enlisted in the military because some fans ignored his request to enter the army camp quietly.
"For sure others will treat him diff. now inside military, they are equal there and this just adds negative effect to him. We all know how different Koreans' way of thinking is," commented a fan, according to Koreaboo.
© 2018 Korea Portal, All rights reserved. Do not reproduce without permission.