BIGBANG To Continue Japan Tour With 4 Members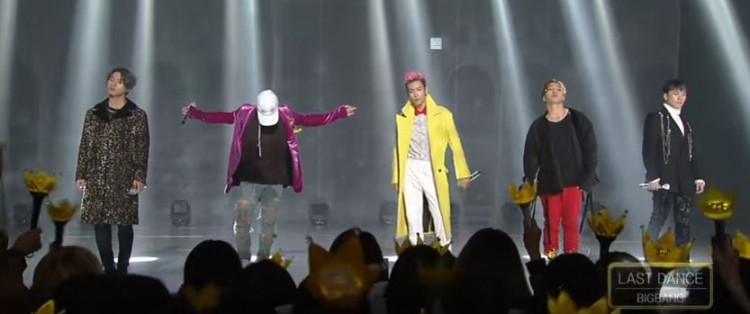 BIGBANG might be short of one member but this will not affect their tours and concerts. Despite T.O.P.'s absence due to his mandatory military service, the group will proceed with their concert in Japan which will take place in three cities in May.
The group already made plans for their Japan dome tour.BIGBANG is one member short due to T.O.P.'s temporary absence which will last until November 2018. However, this does not mean that BIGBANG's activities are on hold because the group is going to start their Japan tour late in May.
According to news sources, the group wants to minimize the time lapse between the group's appearances and events. They want to stick to this as much as possible even if there are just four members for now. BIGBANG is going to visit three cities in Japan for their Dome Tour. The Yahuoku Dome tour in Fukuoka is scheduled on May 27, Tokyo Dome concert on May 30 and 31, and Gyocera Dome Tour on Osaka on June 3 and 4.
The group will definitely miss their brother T.O.P. but they have expressed their desire to meet their Japanese fans as soon as possible. While T.O.P.'s absence will be noted, the group is still in demand and fans all over the world are looking forward to their concerts. To make sure that their fans will have fun during the tour, the group even prepared a series of special stages for their Japan dome tour.
There is no denying that BIGBANG's Japan concert is highly anticipated. In fact, over 780,000 fans are looking forward to this event and the upcoming ticket release. A year ago, BIGBANG visited Japan's Tokyo Dome and the attendance was so high that many VIPS in the country wondered when the group is planning to hold another tour.
© 2018 Korea Portal, All rights reserved. Do not reproduce without permission.