BIGBANG TOP Receives Preferential Treatment For Being A Celebrity, Netizens Claim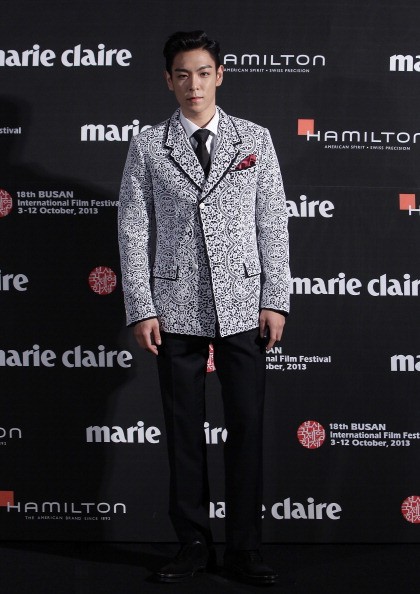 BIGBANG's T.O.P. just left for military service and he is currently undergoing basic military training at the Nonsan. Thanks to the photos that were posted at Nonsan training camp's official website, there are rumors that T.O.P. is getting preferential treatment because he is a celebrity.
The picture of BIGBANG's T.O.P. was highly criticized as netizens realized that the male idol is the only one wearing his name tag on the left. A lot of netizens hurled accusations that T.O.P. is having it easy. BIGBANG's T.O.P. is not the only celebrity in these photos but he was highly criticized for the placement of his name tag.
Many netizens claim that this is hard proof that he is getting preferential treatment since his name tag placement was not corrected right away. An army representative was quick to comment on the picture and he cleared up that T.O.P. might have been confused on where to place his name tag.
"The 25th regime company 1 division 1 uniform are supposed to have the name tag on the right side. Trainee Choi Seung Hyun must have been confused and mistakenly wore it on the other side."
Pictures of JYJ's Junsu and BIGBANG's T.O.P. in the military have been receiving a lot of attention and it is not surprising that fans notice even the smallest details. The two celebrities who enlisted for the mandatory military service on Feb. 9 need to undergo a four-week training at Nonsan. After which, they will serve as conscripted policemen. T.O.P. is going to serve under the Seoul District Police Department while JYJ is going to serve under the Gyeonggi District Police Department. BIGBANG's T.O.P. and Junsu are going to be relieved from their services on Nov. 2018.
© 2018 Korea Portal, All rights reserved. Do not reproduce without permission.