Kristen Stewart, Stella Maxwell Split: Robert Pattinson Caused Breakup? 'Twilight' Actress, Miley Cyrus' Ex Proved Detractors Wrong By Celebrating Valentine's Day Together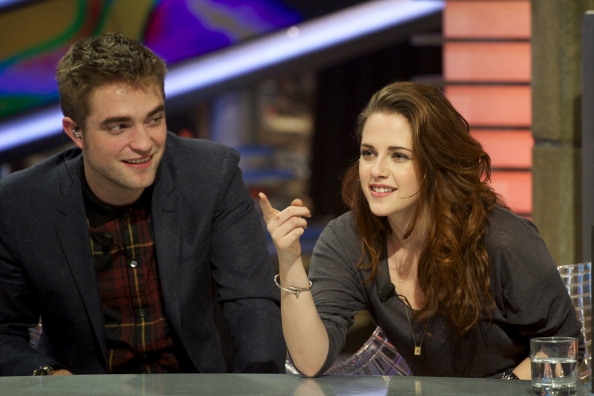 Kristen Stewart and Stella Maxwell have been hitting the dating headlines for quite some time already. However, speculations have it that the relationship of Robert Pattinson's former ladylove and the model could not last longer than what most fans are expecting.
Rumors suggest that the Kristen Stewart and Stella Maxwell ship could be sinking sooner than later after some fans supposed that the model is just using the "Twilight" actress. According to hearsays, the ex-girlfriend of Miley Cyrus treats her relationship with Robert Pattinson's former ladylove as a business.
There have been claims saying that Stella Maxwell just wants to improve her status in Hollywood by simply attaching her name to Kristen Stewart. Some critics of Robert Pattinson's former girlfriend think that their relationship is just for sure.
As a matter of fact, GamenGuide has previously reported that Kristen Stewart is still in love with Robert Pattinson despite their shocking split in 2013. According to reports, the "Equals" actress has just realized that she is deeply in love with FKA Twigs' fiancé despite the fact that she cheated on him with Rupert Sanders.
There were even claims saying that Kristen Stewart and Robert Pattinson have begun seeing each other again last year. Unnamed sources have claimed even claimed that the "Twilight" stars were spotted having lunch at a Los Angeles restaurant.
Speculations also suggest that Kristen Stewart and Robert Pattinson are willing to reunite for another "Twilight" movie. According to rumors, Stephenie Meyer is currently writing a new book and the former lovebirds are willing to reprise their roles if given a chance.
Though these hearsays can be convincing, it should be noted that neither Kristen Stewart nor Robert Pattinson has confirmed anything until now. In fact, the "New Moon" actress and Stella Maxwell have effortlessly debunked the claims that they are splitting soon when they spent Valentine's Day together.
Just Jared reported that Kristen Stewart and Stella Maxwell were spotted grabbing coffee at the Alfred Coffee & Kitchen in Los Angeles. The former girlfriend of Robert Pattinson even bought yellow flowers for her girlfriend in line with the Valentine's Day celebration.
© 2018 Korea Portal, All rights reserved. Do not reproduce without permission.