Lee Min-ho, Gong Yoo News: Suzy Bae's Boyfriend, 'Goblin' Actor To Work Together In 'City Hunter 2' With Park Shin Hye? [RUMORS]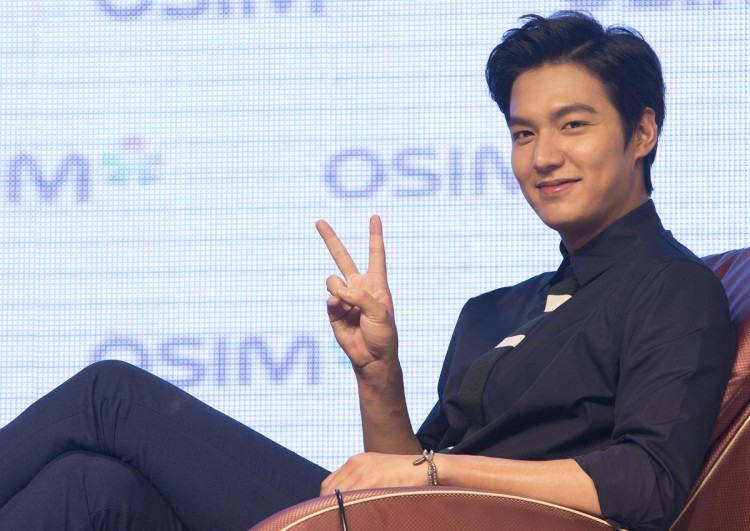 Reports about Lee Min-ho reprising his role as Lee Yun-Seong in the upcoming "City Hunter 2" show. Now, new reports are claiming that the rumored boyfriend of Suzy Bae is going to be joined by "Goblin" actor Gong Yoo in the imminent action-packed sequel.
Speculations have it that Lee Min-ho and Gong Yoo might work together in the much-anticipated "City Hunter 2" TV series. According to reports, the rumored boyfriend of Suzy Bae and the "Goblin" actor are going to complement each other especially with their undeniable exemplary acting prowess in action-themed shows.
AsiaStarz has also reported that Park Shin Hye is going to replace the role of Park Min Young in the supposed "City Hunter 2." According to the news outlet, Park Min Young, who is the former leading lady of Lee Min-ho, will not be returning in the upcoming sequel due to some personal reasons.
It can be recalled that Lee Min-ho and Park Shin Hye have been linked to each other when they started working in "The Heirs." As a matter of fact, GamenGuide has previously reported that the actress is the main reason why Suzy Bae decided to break up with the "Legend of the Blue Sea" actor.
According to GNG, Suzy Bae feels jealous whenever she hears Lee Min-ho being linked to Park Shin Hye. It has also been reported "The Heirs" actress has caused several troubles on the relationship of the "City Hunter 2" actor and the "Dream High" actress.
"Although they were romantically linked in the past, Lee Min Ho and Park Shin Hye didn't end up as a couple," GamenGuide has claimed about the Lee Min-ho, Suzy Bae, and Park Shin Hye love triangle. "Now that Lee Min Ho and Suzy Bae are reportedly in a relationship rut, it seems like Lee Min Ho is reaching out to Park Shin Hye for comfort."
Though these reports could possibly be true, neither Lee Min-ho nor Gong Yoo has confirmed the speculations about the supposed "City Hunter 2." Stay tuned to Korea Portal for the latest news and updates about Lee Min-ho and Gong Yoo!
© 2023 Korea Portal, All rights reserved. Do not reproduce without permission.