5 K-Pop Idols All Set For March Return: Who Are These Confirmed And Rumored Idols Expected To Entertain This March?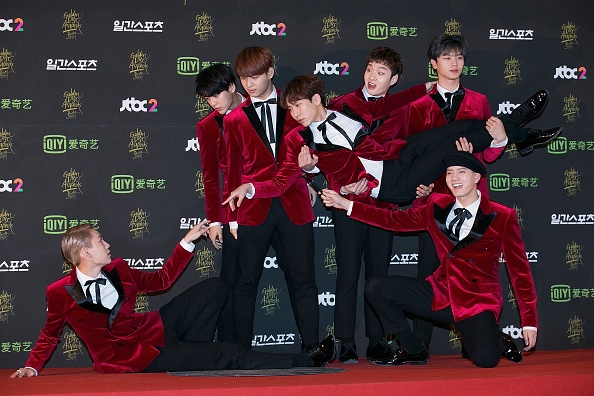 Although February has just started, many K-Pop fans are already anticipating for March as it will be the month for the comeback of several amazing groups. March is considered as the hottest month of the year 2017 because of the confirmed and rumored return of popular groups like G-Friend, WINNER, and GOT7 to release their newest music.

Let's start with the groups who have confirmed their upturn. The first one on the list is no other than GOT7. One of its member, BamBam, has teased fans by posting the name of their album on his own Instagram account. Flight Log: Arrival has garnered over 350, 00 from its fans worldwide.
Next in line is the BTOB, which has seven talented Korean males and is famous for songs such as "I'll Be Your Man" and "Second Confession". Their heartfelt ballad songs made them closer to fans and their new album is expected to be full of dance tracks to showcase their powerful and charismatic moves.

Koreaboo reported that other than boy groups, one girl group is set to return after 8 months of long hiatus. G-Friend, which is consist of six members, are preparing carefully for their anticipated comeback. Recently they have confirmed that they are in their last stage of production and are strategizing promotions.

There were also rumors about the return of WINNER after its members were seen filming a new music video for their speculated return. However, there is no official date yet for their return as YG Entertainments seems to keep everything a secret as of now.

And last but definitely not the least, the seven-membered boy group iKON is also rumored to make a return next month. The same label, YG Entertainment. has sealed their lips about any details of their release. iKON's past months were spent releasing music for their fans outside Korea.
© 2023 Korea Portal, All rights reserved. Do not reproduce without permission.