Park Bo Gum Talks About Song Joong Ki, Fame & What He'd Be If He Wasn't An Actor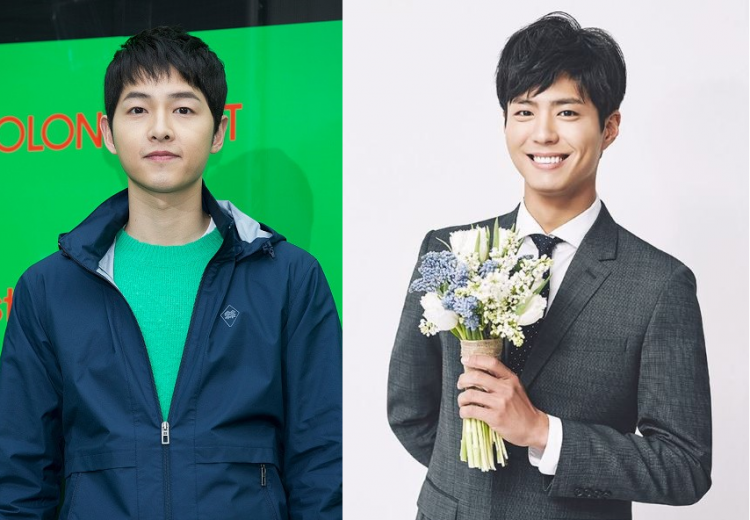 Hallyu star Park Bo Gum revealed his closeness with actor Song Joong Ki, what he thinks of his current popularity and his work if he wasn't an actor.
The young heartthrob shared that he looks up to fellow Hallyu star Song Joong Ki as an older brother as he opened up his thoughts on his sweeping popularity and how his life would've turned out if he didn't become an actor.
The 23-year-old "Love in the Moonlight" actor sat down in an interview with Taiwanese newspaper "China Times" during his fan meeting in Taipei.
"He usually buys me lots of delicious food and gives me acting advice," Koreaboo quoted Park Bo Gum as saying about Song Joong Ki. "He sounds very wise. He is basically a brother to me."
The 31-year-old "Descendants of the Sun" actor also joined Park Bo Gum as a special guest at his fan meeting in Taiwan where 4,000 fans attended the event.
Song Joong Ki was also seen wiping away tears as Park Bo Gum delivered his acceptance speech during the 2016 KBS Drama Award.
Just like his humble acceptance speech, Park Bo Gum vowed not to let his immense popularity to get into his head.
"While there are many fans cheering for me now, I don't want to forget about my original intentions [of acting], continue to be modest, and scold myself when necessary. If you smile, blessings will come, and happy opportunities will surround you," said the young actor.
He also revealed that he'd most likely get into teaching if he didn't end up as an actor.
He said, "If I was not an actor, I would want to be a music teacher or a Korean language teacher. A job where I can teach someone seems really good."
Park Bo Gum initially wanted to be a singing idol and even sent recording videos of himself playing piano while singing to SM, YG, and JYP Entertainment. He eventually signed on with Blossom Entertainment and became an actor instead.
© 2023 Korea Portal, All rights reserved. Do not reproduce without permission.