Selena Gomez Choose BF Over Family? Spends Vacation with The Weeknd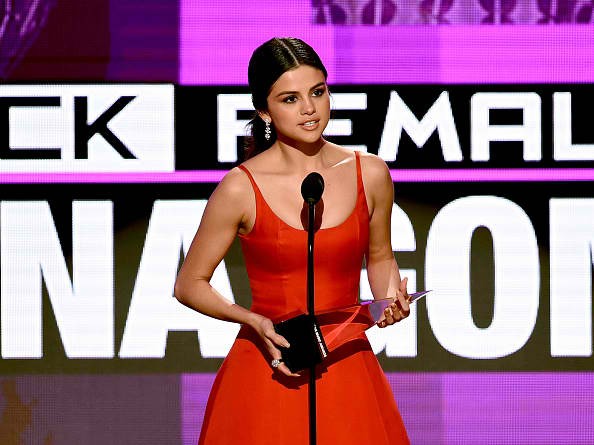 Selena Gomez is back in the limelight, possibly with a new blossoming love life along the way. The latina singer almost hit rock bottom after canceling her Revival tour due to her lupus.
After intensive treatment and rehabilitation, the "Hands to Myself" singer appeared for the first after a long hiatus in last year's America Music Awards. She gave an unforgettable speech about not giving up despite the tough times.
Also, Selena Gomez is rumored to be dating The Weeknd singer. This new chapter of her life might be her happiest, but rumor has it that she's choosing her boyfriend over her family.
According to a source, she decided to spend her time with the vocalist for a vacation in Italy. On the other hand, her family does not want the artist for her, either.
"[Selena] turned her back on her frightened family and friends and jetted off to Italy for an international bender with bad-boy boyfriend The Weeknd," the source said, via J-14. The insider also claims that her family wants to intervene her relationship because of the boy's alleged drug use.
"They're afraid she could die if she doesn't break it off with him." Although Selena Gomez is yet to comment on the reports, Gossip Cop quickly slammed the rumors.
The outlet stated that a source close to Gomez laughed off the speculations. Furthermore, the representative sarcastically said that the rumors were "amazing."
In other news, the female singer is about to release her new material. According to Billboard, the fans believe that Selena Gomez will soon release the song "It Ain't Me". It was registered with ASCAP earlier with Kygo as the co-writer.
"I think it's safe to say that a lot of you know a lot of my life whether I liked it or not and I had to stop. Because I had everything, and I was absolutely broken. And I kept it together and I swore I would never let you down, but I kept it too much together to where I let myself down." Gomez said during her AMA speech. "I'm not trying to get validation, nor do I need it anymore."
Stay tuned for more news about Selena Gomez here at Korea Portal.
© 2023 Korea Portal, All rights reserved. Do not reproduce without permission.