Kim Soo-hyun and Ahn So-hee's Wedding Rumors: KeyEast Denies The Two Stars' Relationship And Plan To Tie The Knot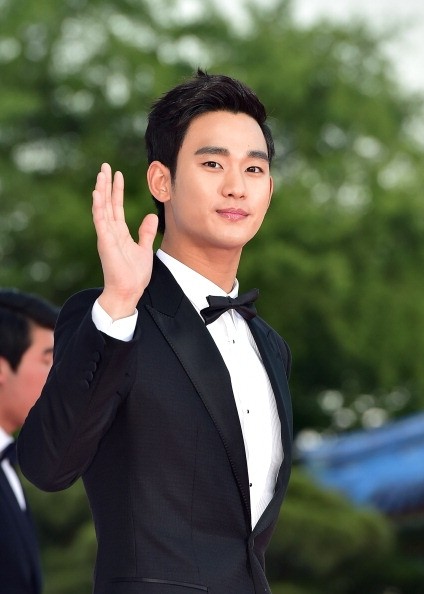 Recently, there were speculations about Kim Soo-hyun and An So-hee dating and planning to get married in few months. However, KeyEast Entertainment and the spokespeople of the two celebrities have quickly denied the rumors.

"The reports that the two are getting married are completely false. It is unfortunate to see this false information being published and reported on," said one of their representatives. "We clearly informed the media outlet [that reported the rumor] that the information was not true. We will be taking strong measures, including legal action, against those who are spreading false information despite this. We are currently collecting evidence through various channels."

This is a quick response from the agency after Sina.com has falsely reported about a secret relationship between Kim Soo Hyun and Ahn Sohee. Also, China's biggest portal site have claimed that the two were planning to tie a knot sometime in April.
The rumor may have sparked since 2015 when both Keyeast artist has their fair share of scandal. According to Drama Fever, the rumor between the former Wonder Girls member started when she joined KeyEast since Kim Soo-hyun has recommended his company. Also, there were reports about him visiting Ahn So-hee's place whenever he is available. However, these were denied as no confirmations nor available photos released to verify the rumors.

Kim Soo-hyun had his first television debut in "Kimchi Cheese Smile", a Korean family sitcom popular that was aired in 2007. But what made him really popular is when he starred in an Asian hit drama, "My Love from the Star." Since then, he gained fans worldwide, making him one of the brightest Korean stars of today.

Meanwhile, Ahn So-hee, who is also known as Sohee, is a Korean actress, singer, and brand ambassador. She was a former member of the hit Korean girl group "Wonder Girls."
What do you think of Kim Soo-hyun and Ahn So-hee's dating rumor? Let us know your thoughts in the comment box below.
© 2019 Korea Portal, All rights reserved. Do not reproduce without permission.