Prince Harry, Meghan Markle Engaged: William's Brother, 'Suits' Actress Announcing Wedding Soon; Couple Reportedly Living Together Now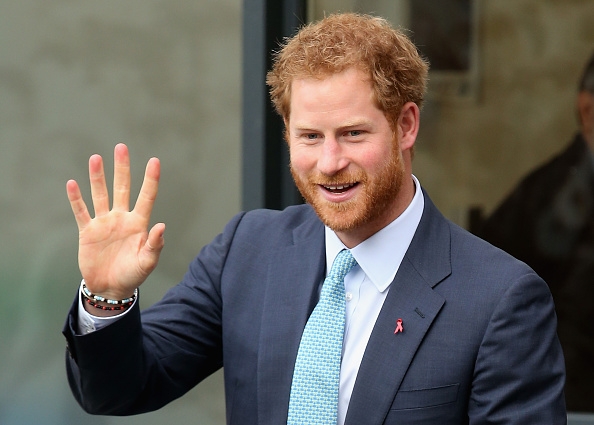 Prince Harry and Meghan Markle have been making it into the headlines since the Royal bachelor announced that he is going out with the "Suits" actress. Now, new reports are claiming that the younger brother of Prince William is already engaged to his girlfriend.
Celeb Dirty Laundry reported that Prince Harry, 32, and Meghan Markle, 35, are now living under the same roof. According to the news outlet, the brother-in-law of Kate Middleton and the "Suits" actress are currently spending most of their time at the Nottingham Cottage bachelor pad at Kensington Palace.
Sources have stated that Prince Harry and Meghan Markle were photographed together during one of their dates. CDL divulged that the younger brother of Prince William was seen holding the hands of the "Suits" actress but the couple reportedly still looked uncomfortable despite weeks of hanging out together.
Avid followers of the Royal prince think that his relationship with the Hollywood star is serious. Celeb Dirty Laundry further revealed that Prince Harry was being introduced now to most of Meghan Markle's close pals and colleagues in showbiz.
As a matter of fact, Prince Harry and Meghan Markle reportedly spent a night with the "Made in Chelsea" cast members. The news outlet added that the uncle of Prince George and Princess Charlotte, and his girlfriend are inseparable for five weeks now.
Because of this, fans cannot help but speculate that Prince Harry and Meghan Markle might announce their engagement very soon. The Daily Beast even reported that the couple might announce their wedding plans in Spring 2017.
"They've taken things to the next level. They're practically living together. She cooks for him, he pops out to the gym, and they're just enjoying hanging out," a source close to Prince Harry and Meghan Markle told The Sun. "Meg has always enjoyed spending time in London, but she's really putting down roots."
Though these reports could possibly be true, neither Prince Harry nor Meghan Markle has confirmed anything as of yet. Stay tuned to Korea Portal for the latest news and updates about the supposed Prince Harry and Meghan Markle engagement.
© 2018 Korea Portal, All rights reserved. Do not reproduce without permission.