Little Mix Shocked About Camila Cabello's Departure From Fifth Harmony: 'They Will Continue Without Her'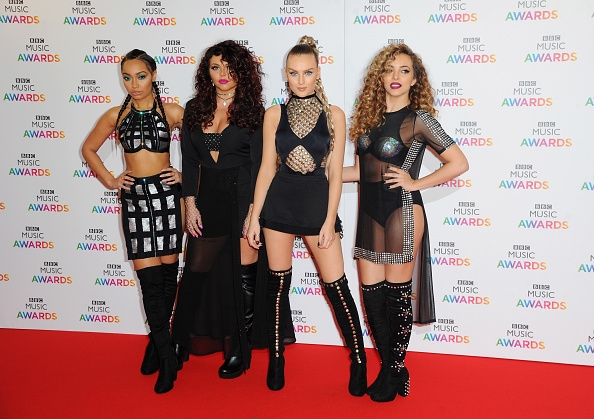 Fifth Harmony's European counterpart, Little Mix is as shocked as the fans after the news of Camila Cabello's departure. The British quartet recently gave their opinion about what happened to the American group.
Little Mix continues to allure their fans worldwide after releasing the radio-friendly but fierce single, "Shout Out to My Ex." But aside from empowering the broken hearts, the girls also think that the remaining members of Fifth Harmony will still do incredible things despite losing the Latina.
Speaking on 'The Zach Sang Show' (via Mississauga), Little Mix expressed their astonishment about what happened. "We were really shocked. We love Fifth Harmony. We think they're a great group, and they still will be. They're still four incredible performers and singers," Jade Thirlwall said.
Then, Jesy Nelson added that if Camila Was not happy about being in 5H then she had done what could be right."In life, you just have to do what makes you happy. If [Camila] wasn't happy, she wasn't happy. They'll continue without her and they're amazing."
"Either way, with or without her, they'll do incredibly well," the girls stated further. However, they also made it clear that they will not split whatsoever despite the rumors.
Half of the members, Perrie Edwards and Leigh Anne-Pinnock stated that they are a "force to be reckoned with." As for the new Little Mix single, rumors have it that "Shout Out to My Ex" is about Edwards' ex-boyfriend, Zayn Malik.
Recently, the singer revealed bits of the original lyrics. Case in point, the line might be a straightforward message to Malik and his current girlfriend, Gigi Hadid.
"Heard he been f--ng some model chick, yeah that s- hurt I'll admit, but f- that boy I'm over it," via News.au. Edwards explained that they rearranged the lyrics for some reason.
"We didn't want to have the parental advisory sticker on our albums and singles," she said. "Even though our fans are our age, 20 or over 18, we still have a lot of young fans. But it does feel good to swear, doesn't it?"
But, according to OK! Magazine, Edwards got a new hairstyle after breaking up with the football player Alex Oxlade- Chamberlain. Stay tuned for more news about Little Mix here at Korea Portal.
© 2023 Korea Portal, All rights reserved. Do not reproduce without permission.