EP Jeff Davis Dishes Out Information About The Upcoming Second Half Of 'Teen Wolf' Season Six; Series Finale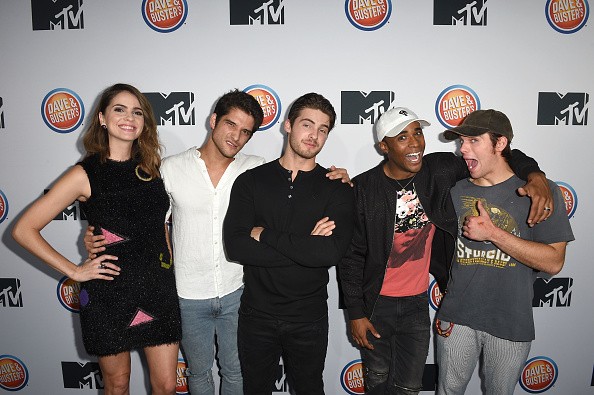 The most anticipated moment of "Teen Wolf" season six recently aired for its winter finale last Tuesday, with Stiles finally back on the show. Just recently, executive producer of the show Jeff Davis answers a few questions about what's next for the series finale.
Many of the fans felt like the "Teen Wolf" season six winter finale was a lot like a series finale already with the great revelations, blossoming relationships, and painful goodbyes. However, much to everyone's excitement, Stiles (Dylan O'Brien) is finally back on the series. Now, executive producer Jeff Davis was caught for an interview about the winter finale and the events to happen thereafter. According to Davis, he and the writers of the series have decided to let the characters evolve from its teenage life and start facing problems as adults now. When asked whether or not Stiles will still be in the second half of the season, he did not give a definite answer.
The second half of "Teen Wolf" season six will reportedly be filled with horror in terms of its supernatural theme, and that there is also a list of characters that might be back for its finale. When talking about relationships, it cannot be denied that the blossoming romance between Stiles and Lydia is what the fans have been rooting for, but leaving Malia in the shadows. However, Davis believes in the saying that one always loves more than once in his lifetime, which could be applicable for Malia despite having Stiles as her first great love.
As for Peter, he has been presumed to be a good guy during the winter finale of "Teen Wolf" season six but Davis did not close any doors on that. He hinted that there could still be a possibility of him going the other direction, despite the positive changes in him brought about by fatherhood. His relationship with Malia will definitely bring complications to the latter since she has been influenced to give people a second chance in life. That and more will definitely be anticipated during the last few episodes of "Teen Wolf" season six which will return soon.
© 2023 Korea Portal, All rights reserved. Do not reproduce without permission.