Selena Gomez Pregnancy Update: Justin Bieber's Ex, The Weeknd To Have Wedding Soon; 'Monte Carlo' Actress, 'Star Boy' Singer Having 'Baby Girl'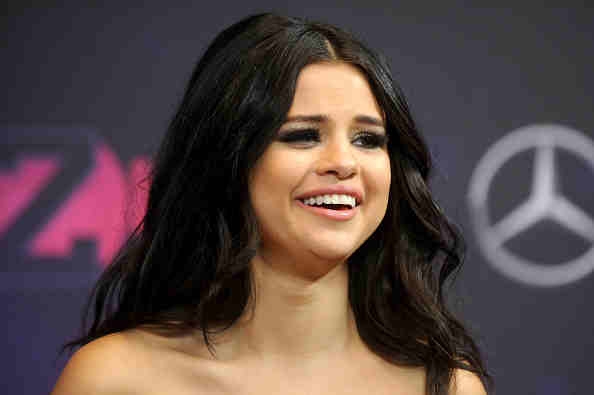 Selena Gomez and The Weeknd have been making it to the headlines since they were spotted kissing after a dinner. Now, new reports are claiming that the former girlfriend of Justin Bieber is pregnant with the "Start Boy" singer's first baby.
Hollywood Life reported that Selena Gomez and The Weeknd could possibly be expecting their first baby together now. According to an unnamed source, the former ladylove of Justin Bieber is now ready to have her own child.
The insider stated that Selena Gomez has been telling her friends she wants to be a mother now. "Her own mom [Mandy Teefey] had her at 16, and Selena thinks her mom did a great job, so being a young mom has never been an issue," the same source stated about The Weeknd's rumored girlfriend.
This then sparked reports that Selena Gomez could possibly be expecting her first baby with The Weeknd now. The same insider added the "Kill Em With Kindness" singer has already been talking about having a baby girl.
The "friend" of Selena Gomez has also claimed that she will be walking the aisle as the bride of The Weeknd. However, though these reports could possibly be true, neither of the rumored couples has confirmed anything as of yet. So, fans of Justin Bieber's former girlfriend and the "Love Me Harder" singer should take everything with a grain of salt until everything is proven true and correct.
Meanwhile, Gossip Cop has already debunked the reports claiming that Selena Gomez and The Weeknd will soon be having their first baby together. The news outlet has stated that the original source, Life & Style magazine, is known to be a source of terrible rumors.
Gossip Cop also claimed this is not the first time that Life & Style "fabricated" a pregnant bride cover news, which previously included Kylie Jenner and Miley Cyrus. The media outlet furthered Selena Gomez pregnancy reports are untrue.
© 2023 Korea Portal, All rights reserved. Do not reproduce without permission.