Kate Middleton, Prince William Divorce: Queen Elizabeth Forced Couple To Cancel Valentine's Day Plans; George, Charlotte's Parents 'Laziest' In History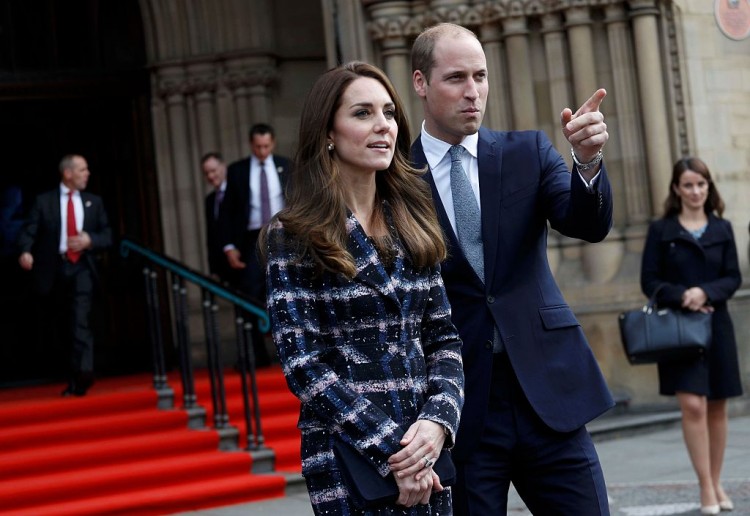 Kate Middleton and Prince William divorce rumors have been spreading like wildfire since last year. Now, new reports are claiming that Queen Elizabeth has forced the Duke and Duchess of Cambridge to cancel their plans on Valentine's Day.
Celeb Dirty Laundry reported that Kate Middleton and Prince William might not be able to celebrate Valentine's Day this year after they were forced to work during the said day. According to the news outlet, Queen Elizabeth has already assigned the couple to work.
Reports have it that Kate Middleton will be pay air cadets from the Bedfordshire and Cambridgeshire Wing Air Training Corps a visit on the Valentine' Day. However, it remains to be seen if Prince William will be coming with him.
"The week acts as an initial 'camp experience' for cadets who are in their first six months of membership," an official statement released by the Kensington Palace stated, as per CDL. "Her Royal Highness will join the cadets as they view a Tutor aircraft, and participate in a personal development training session."
Sources claimed that Kate Middleton and Prince William already have plans for the upcoming Valentine's Day. Hence, the Royal couple was reportedly frustrated upon learning that they have to work instead of spending time together.
This also intensified reports that Queen Elizabeth is trying to tear Kate Middleton and Prince William apart. It can be recalled that Her Majesty was allegedly livid after learning that the Royal couple is using the kids to escape from their Royal responsibilities.
HNGN previously reported that Queen Elizabeth does not think Kate Middleton and Prince William are fit to inherit the throne. There were even some accusing them as the laziest Royal couple in the history of the British monarchy.
Though these reports could possibly be true, neither Kate Middleton nor Prince William has confirmed anything as of yet. So, followers of the Prince George and Princess Charlotte's parents should take everything with a grain of salt until it has been proven true and correct.
© 2018 Korea Portal, All rights reserved. Do not reproduce without permission.