Kpop Songs For Single And Brokenhearted People This Valentine's Day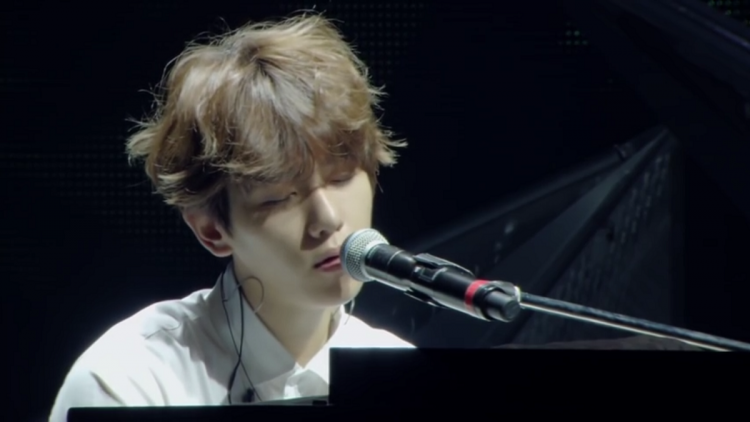 February has come. Everyone are excited to celebrate Valentine's Day with their loved ones. But there are those who are not looking forward to the occasion - the single and brokenhearted. If you are one of them, we enlisted the must-added songs to your Valentines Day playlist.
K-pop Songs for Single Who Don't Need A Lover
Lazy Girl - SNSD. For girls who feel lazy on Valentine's Day, this song is just perfect. "Sleep in past noon, don't even go looking for a boyfriend." Who needs a boyfriend indeed when you can be lazy all day.
Darling All Hearts - Sunny Hill. This song is for everyone who feels lonely not having a love life. It tells us to treasure our friends because love isn't the only thing that can make us happy. We have friends around us, there's no need to cry for not having a lover.
Don't Need A Man - Miss A. The title says it all. For the girls who are strong and independent, this song should be added to their Valentine's Day playlist.
I Like That - Glam. Glam tells us to be alright living alone. Not having a boyfriend or girlfriend doesn't mean you can't be happy anymore. Sometimes, it's better to be single to have fun in life.
K-pop Songs For Brokenhearted
Congratulations - DAY6. This one is for the people who have just ended their relationship without giving a second chance. Let this song express your heavy "congratulations" to your ex who have just met someone to replace you.
Don't Listen - Going 17. For those who are still waiting for their lovers, this song will hit you right in the feels. "I'm still waiting for you, I'm not even tired although I'm getting scared." Want to have an emotional session alone on Valentine's Day? Add this to your playlist.
Back 2 U - NCT 127. Love is a complicated thing. If you are one of those who is confused, NCT 127 will put your feelings to words.
My Turn To Cry - EXO. Being selfless is painful. This song will also hit you right in the feels. EXO brings us a very sentimental song for Valentines Day, especially to those who miss their loved ones.
Lonely - 2ne1. Lonely by 2ne1 goes for all the relationships that naturally fell apart. This is for everyone who let go of their loved ones because of that empty void they've felt. Sometimes in a relationship, you feel lonely and unsatisfied, you just have to free yourselves.
Haru-Haru - Big Bang. The music video alone brings us to tears. Big Bang's Haru is full of emotion that represents all our heavy feelings and frustration after a breakup.
© 2023 Korea Portal, All rights reserved. Do not reproduce without permission.
Tags:
valentine's day
,
kpop songs
,
k-pop songs
,
SNSD
,
sunny hill
,
Miss A
,
Glam
,
DAY6
,
going seventeen
,
NCT127
,
EXO
,
2NE1
,
Big Bang