Sunmi Writes Parting Message To Fans As Wonder Girls Disband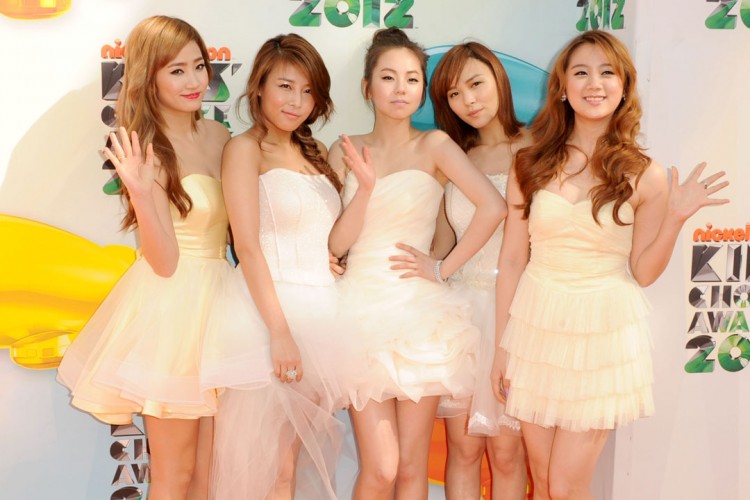 Wonder Girls' Sunmi wrote a parting message to their fans as the popular girl band announced its disbandment.
The 24-year-old Wonder Girls member is the first to write a heartfelt message to their fans after news broke out that Wonder Girls decided to disband instead of renew their contract with JYP Entertainment.
"I'm sorry for coming in and out multiple times without saying anything about this," wrote Sunmi on her Instagram page. "For ten years, I've been happy and honored to be a part of Wonder Girls. Right now I don't have words to express my feelings, but I hope that everyone will remember us fondly even in 10 or 20 years. To Wonderful, whom I've always been proud of, I'm sorry and thank you so much."
She accompanied her post with a photo of herself on stage with the other three members of Wonder Girls Yubin, Lim and Yenny in one of their concerts and a tagline that reads, "Remember this moment... Until now, we were the Wonder Girls."
Yenny re-posted Sunmi's photo and only added the original link.
JYP Entertainment announced the disbandment of Wonder Girls on Thursday.
Wonder Girls will also release their last digital single just in time for their 10th anniversary as a group on February 10.
"We, JYP Entertainment, want to thank fans worldwide who've been together with Wonder Girls' throughout their 10-year journey," stated JYP.
Yubin and Lim renewed their contracts with JYP and will be venturing on other projects aside from music such as MC-ing and acting.
Yenny and Sunmi, however, chose to leave their label for almost 10 years.
Rumors previously circulated that some Wonder Girls members were shopping around for other management labels.
Fans of the girl band also expressed concerns as the group's contract renewal with JYP continued to be delayed.
© 2023 Korea Portal, All rights reserved. Do not reproduce without permission.