Apple Concedes To Trump's Pressures, Plans To Mount iPhone Screens In U.S.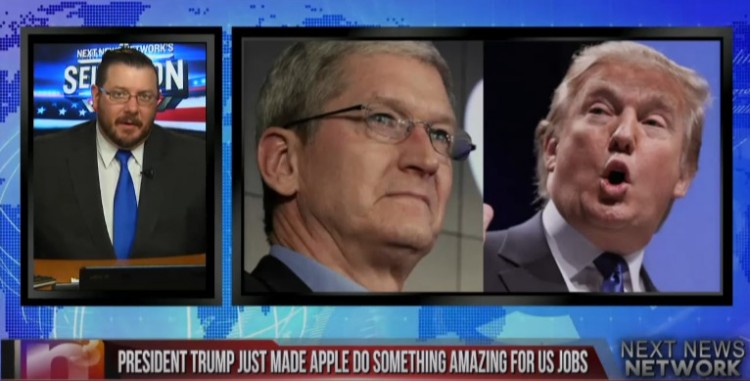 The manufacture of the iPhone is an issue that has been much talk recently, partly because the new components that will use scarce, and partly because Donald Trump wants Apple to produce part of its device in the US. A Foxconn executive said the companies are 'meditating' on the possibility of investing $7 billion in a factory located in the United States.
As reported, Apple, and Foxconn, the leading manufacturers are mulling over this possibility and are considering opening a factory on American soil. According to sources, the investment would be about 7,000 million dollars (6,500 million euros) and would generate between 30,000 and 50,000 jobs.
A few weeks ago the rumors were hovering over the meeting held in December by an executive of Softbank, Foxconn shareholder, with the US president. Then it was said that the investment would be the US $ 50.000 billion and would create the US $ 50,000 jobs, although it was never confirmed that produce screens for Apple.
The option of joining the screens of a percentage of the phones in the US had already put on the table a few months ago, but there was nothing firm. While this remains the same, the chairman of Foxconn, Terry Gou, has spoken with reporters this matter and that has Please assure "Apple is willing to invest in this factory because they also need the screens."
Gou, however, has not confirmed that this will eventually happen because the product price would increase unless U.S. authorities provide incentives in the price of land and electricity costs.
Carrying production of iPhone in the US poses several problems, as the cost would be for Apple and if it would pay users in the final price of the device.
In turn, it seems that Apple is going to find enough screens to create problems for your new iPhone, which seems to take OLED panels of higher quality than current devices.
© 2019 Korea Portal, All rights reserved. Do not reproduce without permission.