Miss Universe 2016 Predictions & Update: Maxine Medina Likely To Win Crown Despite Criticisms; USA, Japan, Mexico, Columbia Might Enter Top 5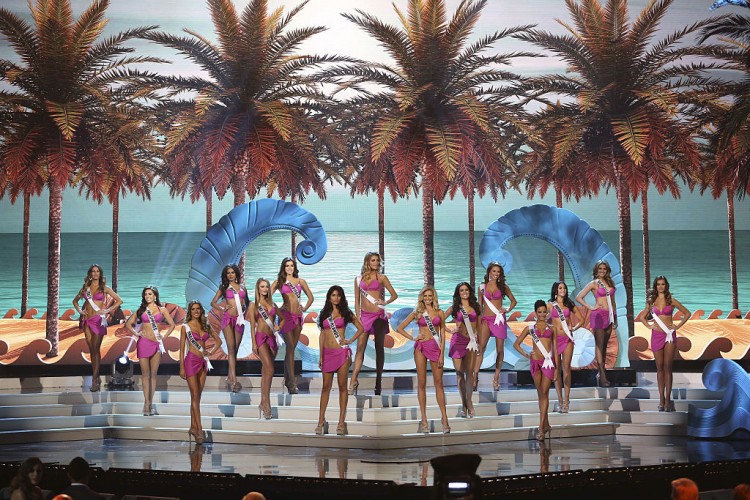 The Miss Universe 2016 coronation night is just around the corner and fans all over the world are now excited to know the successor of the crown. While the competition is still far from over, predictions on who are likely to nab the sought-after title have been spreading like wildfire lately.
Latest polls and predictions for the Miss Universe 2016 are all pointing towards Miss Columbia Andrea Tovar as the next queen. Placing after the Latina beauty are Miss Philippines Maxine Medina, 26, Miss Mexico Kristal Silva, 24, Miss USA Deshauna Barber, 27, and Miss Japan Sari Nakazawa, 23.
Miss Colombia Andrea Tovar has been making headlines since she arrived in the Philippines as her beauty is very impossible not to get noticed. However, the Miss Universe 2016 candidate also drew major backlash from fans who were offended by her comments on some hotel freebies.
Another contestant who is making noise recently is Miss Universe 2016 candidate Maxine Medina (Philippines), who drew flaks for her erroneous grammar during an interview with CNN. Followers of the Filipina beauty was bashed online for her poor English language skills, ABS-CBN reported.
Netizens from different walks of life took to social media to express their support and antipathy towards Maxine Medina, who is still leading in the latest Miss Universe 2016 polls. Language trainer Mark Arthur Payumo Abalos quickly came to the rescue following the criticisms.
In an Instagram post, Abalos pleaded netizens to stop comparing Miss Universe 2016 candidate Maxine Medina from the previous bets from the Philippines. "Errors are normal. Even first language speakers of English commit mistakes, too. At the end of the day, it's just a beauty contest. Maxine will still be beautiful," the language trainer said on the post.
Up until now, it remains to be seen whether Maxine Medina is getting an interpreter or not. Supporters of the 26-year-old Filipina beauty believe that she can still ace Miss Universe 2016 despite her flaws.
After all, the pageant is not about having a perfect grammar but being "confidently beautiful with a heart." Catch the Miss Universe 2016 coronation night on January 30, 2017.
© 2018 Korea Portal, All rights reserved. Do not reproduce without permission.