'She Is The Best Present For Me,' says Rain On Kim Tae Hee As They Announce Wedding Plans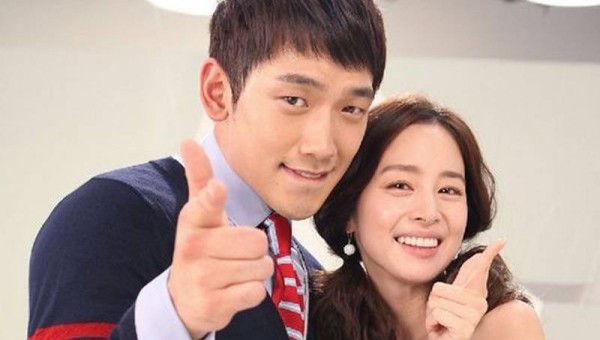 Popstar Rain confirmed in a letter to fans that actress Kim Tae Hee is the "best present" he received as he announced news of their upcoming wedding.
The 34-year-old singer-actor and 36-year-old actress will finally tie the knot at a Catholic church after dating for four years.
"She is the best present for me," said the "Full House" star in a handwritten letter to his fans that he posted on Instagram on Tuesday.
The singer wrote with his real name Jung Ji-Hoon and reflected back to the past 16 years of his career in the entertainment industry. He mentioned how his fans must've grown over the years as they transformed to become "beautiful women" and "respectable mothers."
On this note, Rain expressed his desire to start a family of his own.
"I also hope to become a respectable husband and man, as the head of a new family. She has been protecting me by my side indefinitely, whether I was happy or facing difficulties, and has moved me through many things, all this time," said Rain.
He then announced, "Now that our faith and love have grown, [we've] decided to form a bond. The wedding and the time will be quiet and pious since it is a time of unrest and economic difficulty for the country."
Rain also launched a comeback to his singing career after a three-year hiatus with his new song "Best Present." "Gangnam Style" singer Psy produced the song and offered it to Rain because he thought it was perfect for him.
Rain appeared Saturday on the variety show "Knowing Brothers" where he revealed that the song pointed to a marriage proposal as the best present one can give to a lover. The show's hosts then asked the singer if he was trying to imply anything about what he just said but he denied reports of an upcoming wedding.
© 2023 Korea Portal, All rights reserved. Do not reproduce without permission.