'Running Man' Kim Joong Kook Meets His Blind Date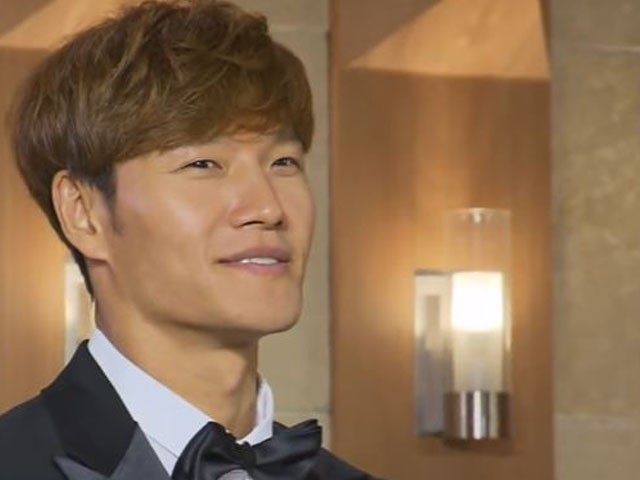 "Running Man" Kim Jong Kook a.k.a. The Commander or Sparta Kook successfully went on a blind date on the recent episode.
The widely popular SBS variety show made its broadcast Sunday with a special project episode aptly titled "Our Ugly Tiger Cub: Marrying off the Tiger" in the hopes of finding the right one for the 40-year-old singer.
While the rest of the five cast members carried out missions to secure a flawless cruise date for the couple, Kim Jong Kook showed a rare side as he met his non-celebrity blind date Jung So Young.
The singer acted like the perfect soft-spoken gentleman and asked her questions like "Are you cold?" "Did you arrive early?" and "I'm so sorry for making you wait for so long."
The usually fierce and frightening Sparta Kook later revealed what he felt when he first laid eyes on Jung So Young.
"She stirred up a protective instinct within me," he said. "I want to protect her. I want to keep her safe."
Jung So Young also revealed how Kim Jong Kook impressed her with his gentle character in just a short span of time.
"I was so surprised," she said. "He's very different from what I thought. I didn't really know much about him, but I was surprised at how deeply thoughtful he was, and I think I really want to get to know him."
The singer's love life has been placed in a spotlight recently in the previous episode where the members underwent a lie detector test.
When it came to Kim Jong Kook's turn, cast member Song Ji Hyo said, "[True or false,] I still like Yoon Eun Hye."
He answered false to the statement and was "shocked" because of lying. The rest of the cast members then laughed at him and teased him for having feelings for her for such a long time.
"It's a misunderstanding," said Kim Jong Kook to the camera.
© 2023 Korea Portal, All rights reserved. Do not reproduce without permission.
Tags:
Kim Jong Kook
,
Running Man Kim Jong Kook
,
Running Man
,
Song Ji Hyo
,
Running Man Song Ji Hyo
,
Our Ugly Tiger Cub: Marrying off the Tiger
,
Running Man Our Ugly Tiger Cub: Marrying off the Tiger
,
Kim Jong Kook update
,
Kim Jong Kook girlfriend
,
Kim Jong Kook lovelife
,
Kim Jong Kook and Yoon Eun Hye
,
Kim Jong Kook The Commander
,
Kim Jong Kook Sparta Kook
,
Kim Jong Kook and Jung So Young
,
Jung So Young
,
Yoon Eun Hye
,
running man latest news
,
running man news
,
running man latest update
,
Running Man episode