Nintendo Is Not Having A Good Start With Switch; Here Are The Advantages, Disadvantages Of The New Gaming Console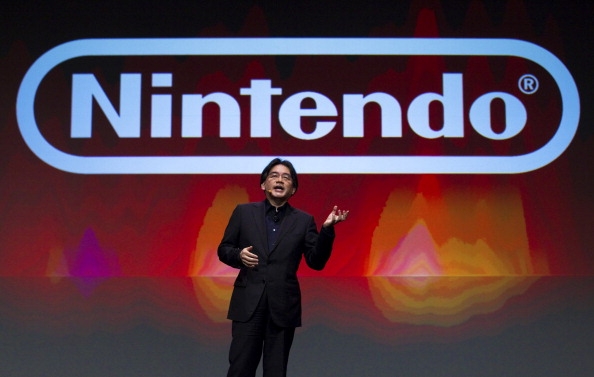 On Friday, Nintendo's market share dropped 5.9 percent after the reveal of Switch's price and other details. By Monday, the company stock shares fell 3.6 percent, declining a market value to about $2.7 billion. This is obviously not a good start for the gaming company.
It looks like Nintendo took a huge bet with its new gaming device by incorporating split features that aim to unify home and on-the-go gaming as investors don't look like they're convinced that this technology will surpass the success of the Wii. Will Nintendo be able to gain back its momentum? Here are the advantages and disadvantages of Nintendo's Switch, as reported by Bloomberg.
Nintendo Switch Advantages
The Switch gaming console is taking a good lead in terms of design and hardware. It is attractive and handheld-friendly in all modes with its plastic curves. The wide screen looks good, as well as the control buttons and its overall design. The tiny Joy-Con controllers aren't just cute but they also possess sensor and vibration feedbacks.
The transition of Switch's modes from mobile to home-docked is hassle-free and smooth - no, glitches, no interruptions, and no long loading times. Once removed from the dock, game shows up instantly on its screen in mobile mode. The Joy-Con controller slides smoothly when taking on or off of its main body.
Nintendo Switch Disadvantages
Despite all of these noises and promotion of Nintendo's Switch, the company failed to haul a large number of titles to support the platform. There are only less than a dozen of games available on the launching date which may greatly affect the sales. The games confirmed available for the new gaming console that will come in with the official launch includes new title Zelda: Breath of the Wild, Skylanders Imaginators, and Super Bomberman.
Another downside of using Switch is having a limited graphics quality. The gameplay on big screens, TV or monitors, is not as impressive as playing on mobile due to the machine's limitation to render complex graphics smoothly. As a 2017 gaming device, having a low graphic quality is not a thing. Do you think $300 worth of gaming device is worth it? Comment down your thoughts below.
© 2023 Korea Portal, All rights reserved. Do not reproduce without permission.