Jung Joon Young Struggles To Reunite With '2 Days & 1 Night' Cast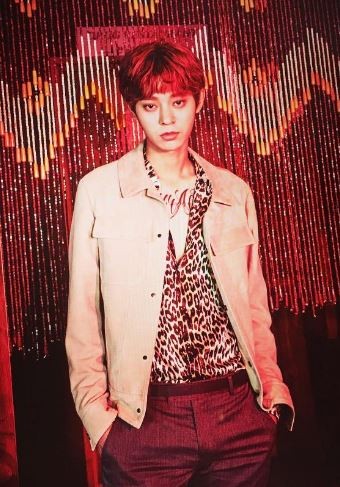 Jung Joon Young makes a comeback to the variety show "2 Days & 1 Night" in an epic struggle.
The KBS2' reality-variety episode Sunday showed that the youngest member might have to cross over a mountain just to reunite with his co-stars Kim Jong Min, Cha Tae Hyun, Kim Joon Ho, Defconn and Yon Shi Yoon.
Unknown to these five older members, the 27-year-old artist waited and filmed on his own in Jirisan National Park. The cast members picked the number 30 in a box so they had to mention Jung Joon Young's name that many times or else he'll climb South Korea's second highest mountain. The cast, however, wasn't aware of the mission and was only engrossed on the food when their lunch mission started.
An insider from the show previously said that Jung Joon Young returned to the show warmly welcomed by his co-stars.
"Jung Joon Young smoothly returned to the show on January 6, and everyone greeted the youngest member of the team warmly," said the source, according to Soompi.
The source expressed confidence that the artist can regain his footing in the entertainment industry shortly afterward.
"The recording for the episode also acted as a weighty and reliable promise [for Jung Joon Young] to work hard alongside the other members and to not disappoint the viewers," said the source.
Jung Joon Young dropped out from all his variety shows and canceled a scheduled concert for his band Drug Restaurant after a recent sex scandal that involved an ex-girlfriend who charged him of filming during sex.
He was soon acquitted, the charges dropped and the case closed.
"2 Days & 1 Night" producers announced early this month that they planned to take their youngest member back to the show after about three months of missing him.
"After Jung Joon Young was proven innocent, the producers and members recently started to discuss Jung Joon Young's comeback," stated the showrunners.
© 2023 Korea Portal, All rights reserved. Do not reproduce without permission.