Wal-Mart Reorganizes To Compete With Amazon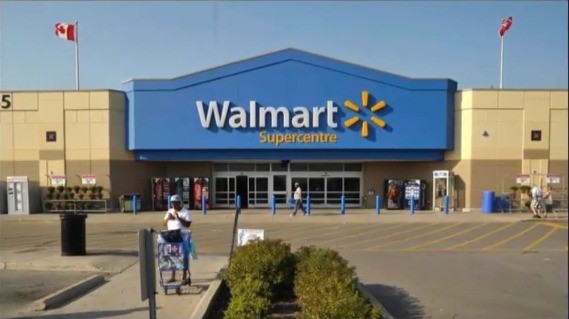 Wal-Mart is reorganizing its e-commerce team and upgrading executives from its recent Jet.com acquisition to compete with Amazon with higher selectivity and lower prices.
The changes are aimed at making Wal-Mart more customer-focused, Jet founder Marc Lore, who is now the Executive Chairman of Wal-Mart's e-commerce operation, said on Friday in a memo Bloomberg had access. Wal-Mart bought Jet in September for about $ 3.3 billion and is appealing to the startup to push for an online operation that has lagged behind Amazon.
"We've talked a lot about becoming a more customer-centric organization," Lore said. "Our strategy is to offer more options, competitive prices - especially in food and other consumer products - and operate with the strength of the most efficient e-commerce supply chain in the world."
The company is reorganizing its equipment online so it can serve customers regardless of whether they buy online, through smartphones or in stores, according to the memo. The main promotions include the designation of Scott Hilton as revenue director, who will be in charge of adjusting the various digital stores, markets, and online retailers. Jeremy King has been promoted to chief technology officer for the United States and Wal-Mart's e-commerce and retail technology teams will unify, according to Recode.
Seth Beal will lead a new division of strategic partnerships and incubation and will focus on identifying which areas have the greatest potential for growth. Wal-Mart is increasingly pressured as Amazon gets into the food business. Large retailers have traditionally used food to attract shoppers to the stores, expecting them to then buy electronics, clothing, and other items that have higher profit margins.
But Amazon could now capture more of those customers. The online giant is even targeting recipients of food stamps as part of a pilot program that will begin in the summer. Wal-Mart responds to that threat with its Jet.com Fresh service, which offers fresh food delivery without charging a membership fee, according to Financial Times.
The memo shows that Wal-Mart seeks to match Amazon's reputation as a customer-centric company. The company will create a new team to deal with issues such as returns and fraud prevention, a problem that becomes more important as Wal-Mart relies more on third parties selling in its market.
© 2023 Korea Portal, All rights reserved. Do not reproduce without permission.