'American Horror Story' Season 7: Ryan Murphy Revealed Freak Show Characters, Season 8 and 9 Will Star Sarah Paulson and Evan Peters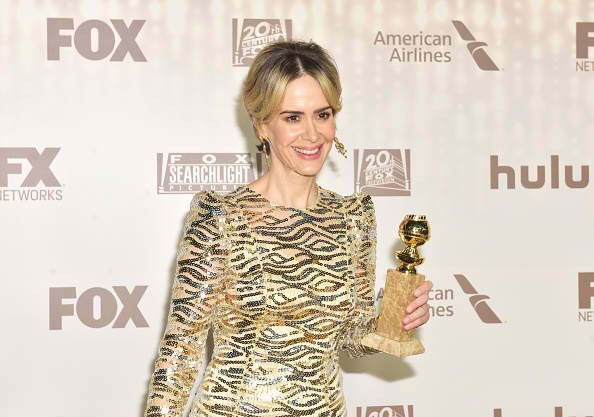 "American Horror Story" 7 has been renewed and an additional two more years has been assured, giving the series three more seasons. No less than Ryan Murphy, AHS creator, and producer made an announcement of the show's renewal during the Television Critics Association's winter press tour. Further, it was revealed that the show's main casts, Sarah Paulson and Evan Peters have signed the contracts for the three seasons.
It was reported by TVLine that the "American Horror Story" Season 7 plot has not been part of the announcement as the show creator wanted to keep it a secret. As of this time, Murphy is still writing the scripts of the season. However, there are no revelations yet on the storyline of the succeeding seasons 8 & 9. It is also assured that Murphy will continue to be the showrunner for the two additional seasons.
Additionally, John Landgraf, the CEO of the cable channel FX made some hints earlier that the new season will be a modern-day story but will get to re-introduce season 4's "Freak Show" characters, according to Deadline. There are no reasons given for the renewal of the "American Horror Story" Season 7, except that it is a product of trust and goodwill accorded by the network to the casts and the fans' support.
No one is innocent. #AHSRoanoke pic.twitter.com/EBvZkEb20r

— AmericanHorrorStory (@AHSFX) November 29, 2016
"American Horror Story" Season 7 producers have not also revealed the exact return of the series. However, a good guess would be that it will be back sometime in September 2017, considering that season 6 had been released in September 2016. However, the guess is as good as true if there are already announcements from the cable network. Hence, for more updates on the show, fans are advised to stay tuned to Korea Portal.
© 2023 Korea Portal, All rights reserved. Do not reproduce without permission.