Lee Minho, Suzy Bae Wedding Cancelled, Report Suggests; 'Legend Of The Blue Sea' Actor's Girlfriend Allegedly Threatened, Envious Of Park Shin Hye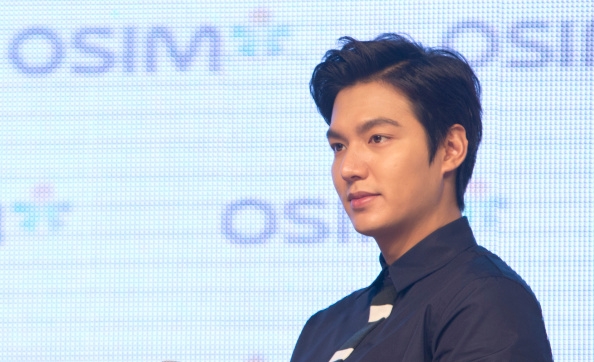 Lee Minho and Suzy Bae have been making it to the headlines again lately due to reports claiming that they are tying the knot very soon. However, there are also speculations saying that the "Legend of the Blue Sea" actor and the "Dream High" actress might not have their wedding this year.
International Business Times Singapore reported that Lee Minho and Suzy Bae wedding is impossible to happen within this year. The news outlet has cited the claims saying the actor will be very busy with the upcoming release of the "City Hunter 2."
According to reports, Lee Minho might not think of marrying Suzy Bae this year since he has a lot of lined-up projects. After the successful "Legend of the Blue Sea," the actor is expected to bring back the action and thrill on small screens via "City Hunter 2."
There were even claims saying that Lee Minho will be reunited with Park Shin Hye, which allegedly pissed Suzy Bae off. This reportedly caused a huge fight between "The Heirs" actor and the "Big" actress.
Rumors have it that Suzy Bae still feels jealous whenever she hears Lee Minho being paired to Park Shin Hye again. Some reports even suggest the couple nearly broke up after learning that the "Personal Taste" actor and the "Heartstrings" actress are getting back together on-screen.
Though these reports could possibly be true, neither Lee Minho nor Suzy Bae has confirmed anything as of yet. So, fans of the couple should take everything with a grain of salt until it has been proven true and correct.
Meanwhile, Lee Minho previously revealed that he wants to have a "relationship life a friend" with his future wife, YIBADA reported. Another reason why the much-anticipated wedding might not happen because the "Boys Over Flowers" actor is enlisting in the military next year.
© 2023 Korea Portal, All rights reserved. Do not reproduce without permission.