[PHOTOS] Of South Korean Women After Plastic Surgery Offers Insight Into Contradicting Society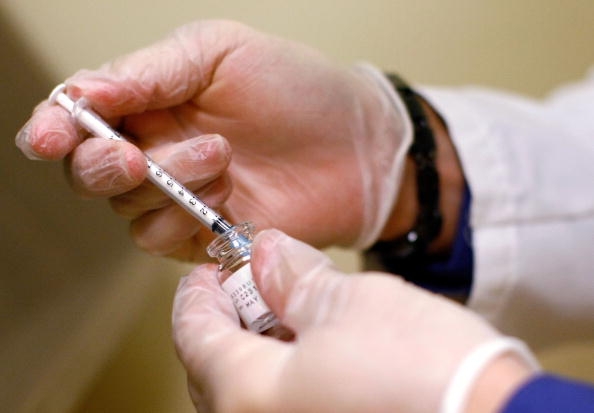 It's no longer a secret that South Korea has the highest rate of plastic surgery, with surgeons performing more than 20 million cosmetic procedures in 2014 alone, according to CBS News.
A New York based photographer, Ji Yeo, dedicated her time to photographing women days after they underwent cometic surgery, offering insight into a contradicting society where women are constantly criticized for their appearance, but frowned upon when they actually choose to undergo a procedure.
For the series, 29-year-old Yeo contacted women through an online cosmetic surgery forum, according to the U.K. publication The Daily Mail.
"Beauty Recovery Room": Ji Yeo's photo series on cosmetic surg patients after surgery. Blog: http://t.co/1282lYdPmg pic.twitter.com/nrcvG3XQnk

— Plastic Surgery Inst (@DCPlasticSurg) January 17, 2014
"It is a culture where men are judged on their financial balance sheet and women by their beauty," explained Yeo.
"The male-dominated media endlessly reinforces its model of the ideal woman. As a result of these cultural forces South Korea has become a beauty-orientated society where people are judged more for their appearance than their character. Korean women often fall into the trap of trying to live up to an idea personified in the media."
In exchange for the opportunity to photograph her subject, Yeo reportedly cared for them after their surgery when they had no family or friends to support them. Yeo reportedly got them their prescriptions, cooked them soup and drove them to the clinic for check-ups.
The 10 women who agreed to be photographed reportedly went to great lengths to have surgery. One of the women reportedly took out a loan to get a nose job and her chin narrowed, while another woman underwent 16 procedures over the course of six months.
The photographs also open the window to the differences in the plastic surgery culture in South Korea and America.
"Whereas in America, women often focus on altering their bodies (breast enlargements being the most popular), in Korea most women focus on facial adjustments such as making their eyes bigger and wider, minimizing their cheekbones and jaw lines, and making their noses higher and narrower," according to Yeo.
Many people in South Korea associate a "new face" with a "new start," even equating beauty with success in the job market and employment. Due to this perception, plastic surgery has become a norm.
"Enduring general anaesthetic, cuts, bruises, and often intense scarring all for the sake of vanity is no longer considered risky or extravagant behavior; quite the reverse, it has become commonplace," stated Yeo.
© 2023 Korea Portal, All rights reserved. Do not reproduce without permission.