'Dragon Ball Xenoverse 2' DLC Release Date, News & Update: New Downloadable Content Arriving February 2017; Game Confirmed Available In Nintendo Switch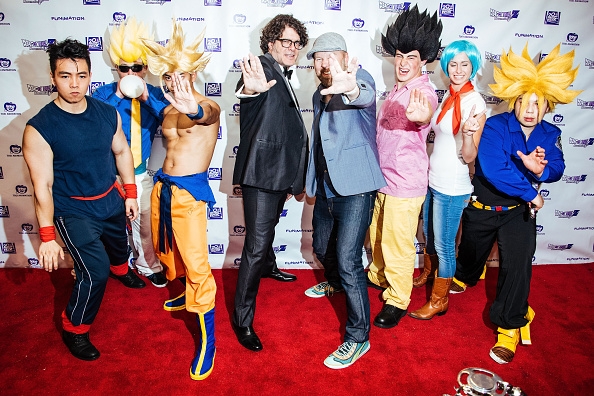 "Dragon Ball Xenoverse 2" gamers will definitely have another reason to play as the second downloadable content (DLC) pack is reportedly arriving soon. Now, new reports are claiming that the imminent expansion is going to be released in February 2017.
Enstarz cited a claim of YouTube user Ventus SGN claiming that the upcoming "Dragon Ball Xenoverse 2" DLC is going to be launched next month. The video gamer has revealed a Shonen Jump Magazine article has hinted the possible release date of the second downloadable content for the game.
It has been rumored that the upcoming "Dragon Ball Xenoverse 2" DLC will be introducing more characters such as Vados and Champa. Rumor has it that the second downloadable content might even introduce more challenges and fresh game features.
However, up until now, it remains to be seen if these reports are true. Korea Portal recommend fans to verify all these claims first before getting excited in acquiring the upcoming "Dragon Ball Xenoverse 2" game's second downloadable content.
Meanwhile, Gematsu shared Bandai Namco has already confirmed that "Dragon Ball Xenoverse 2" is totally going to be available in the imminent Nintendo Switch console. The video game company has also verified the reports claiming that the "Taiko Drum Master" series and the "Tales of" series will also be available in the new hybrid gaming system.
"Bandai Entertainment America Inc. Confirms Dragon Ball Xenoverse 2 (Working Title) Coming to Nintendo Switch in the Americas, with Tales of and Taiko Drum Master in Development," Bandai Namco has said about "Dragon Ball Xenoverse 2" being available in Nintendo Switch console. Nintendo Switch players will be able to experience many of the adventures and epic battles that make up the heart of the Dragon Ball Xenoverse 2 gameplay experience."
The Japanese gaming company added that "Dragon Ball Xenoverse 2" players will be allowed to share their game experiences with friends through a so-called co-op gameplay. However, the release date of Nintendo Switch remains a big mystery until now.
© 2023 Korea Portal, All rights reserved. Do not reproduce without permission.