'Sister Slam Dunk' Season 2: Minzy, Ready To Join The Cast; Takes Over Tiffany's Role?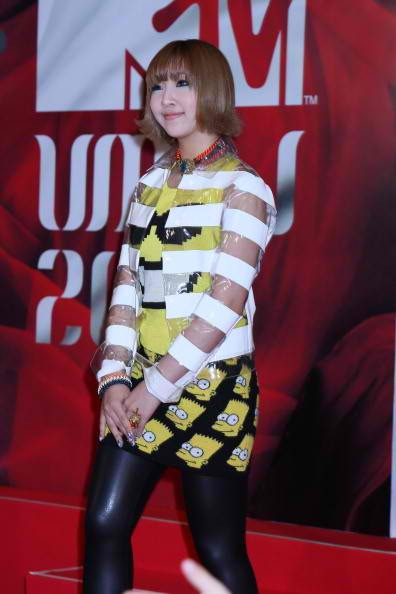 "Sister's Slam Dunk" is confirmed to return for the second season with a new cast on board. Fans of the former 2NE1, Minzy, will be happy to see the singer joining the rest of the cast. The announcement on the renewal of the series came from KBS two months ago, Nov. 9, 2016. The first season was a great success and ended with fulfilling Ra Mi Ran's greatest dream. In the upcoming season, fans will have more surprises as the show returns early this year.
According to moonRok, "Sister's Slam Dunk" Season 1 gained a lot of support from the viewers, mainly due to the release of their song "Shut Up". Now, KBS will continue the show, ready for another exciting season.
Thanks for "http://t.co/HMA6XWZC2F" support!!!!!#Allinfordance at @Millennium_D_A pic.twitter.com/XqzizXhu39

— Minzy (@mingkki21) October 5, 2015
To give more variety to the show, Minzy will be joining the other stars, Kim Sook, Ra Mi Ran, Hong Jin Kyung, Min Hyo Rin, and Jessie, Soompi reports. Minzy's appearance in "Sister's Slam Dunk" was confirmed by the representative in KBS. However, there was no statement regarding the role of Minzy. Other reports expressed that Minzy will replacingTiffany, the former cast of "Sister's Slam Dunk". However, there are no comments from KBS nor from Minzy.
It can be recalled that Tiffany got removed from the show due to Tiffany's SNS post back in August when her post included a Japanese flag emoticon. Critics were demanding that the star should not continue on the show. It was also reported that after Tiffany's exit from Sister's Slam Dunk", the rating started to deteriorate.
Now, Minzy is on board to add more success to the show. Stay tuned for more Korea Portal updates.
© 2023 Korea Portal, All rights reserved. Do not reproduce without permission.