Jo In Sung Reveals Who Visits His House Often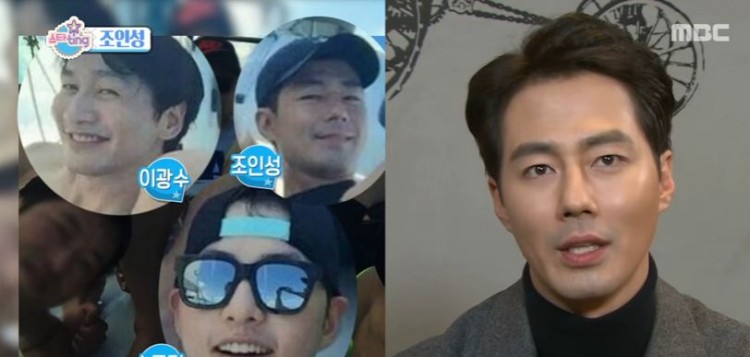 Actor Jo In Sung named who among his celebrity friends visits him the most and even shares meal with him from time to time.
In a V app broadcast Wednesday, MC Park Kyung Lim mentioned actor Kim Woo Bin who revealed that Jo In Sung's house is a hangout spot for their close-knit nine-member group of celebrity friends.
The enviable group includes Cha Tae Hyun, Im Joo Hwan, Bae Sung Woo and EXO's D.O. Among them, however, one person gets to visit Jo In Sung the most.
"Lee Kwang Soo comes over the most, and Do Kyung Soo (EXO's D.O.), Kim Woo Bin, and Song Joong Ki also come from time to time," Soompi quoted the 35-year-old Hallyu star as saying.
He also added that E.X.O.'s D.O. has the advantage of living close to him so they get to hang out with each other most of the times.
"Do Kyung Soo's house is actually quite close to mine," he said. "He sometimes calls me in the morning and asks if I've eaten yet. If I haven't, he'll bring some seolleongtang (ox bone soup) over and we'll share a meal together."
In an interview with Elle magazine last year, the "Uncontrollably Fond" actor Kim Woo Bin revealed the close camaraderie among the celebrity friends and described their hangout spot at Jo In Sung's place.
"There's a big dining table at Jo In Sung's house which serves as [our group's] hideout, and we just have tea and talk," said Kim Woo Bin, as reported by Soompi.
He added that they give each other feedback on their shows and performances and even share concerns with each other.
Jo In Sung also revealed he treated his 31-year-old friends "Descendants of the Sun" actor Song Joong Ki and "Running Man" star Lee Kwang Soo to a trip in Thailand after Song Joong Ki was discharged from the military.
© 2023 Korea Portal, All rights reserved. Do not reproduce without permission.