'Infinite Challenge,' 'Radio Star' and 'Running Man' January Variety Show Rankings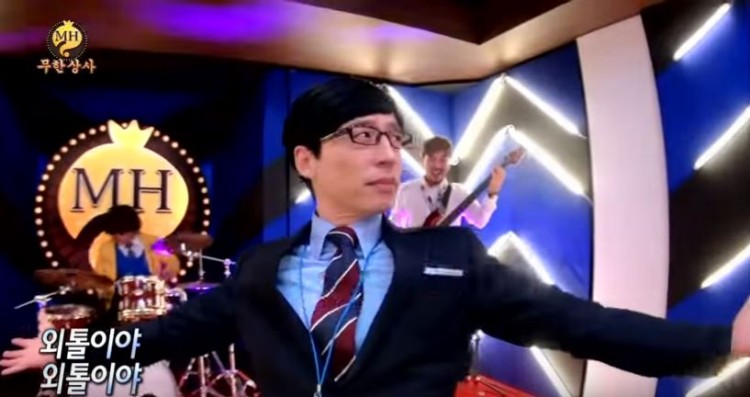 The Korean Business Research Institute revealed the results of the most popular Korean variety shows in January according to brand reputation.
According to Soompi, data was gathered from Dec. 6, 2016 to January 7, 2017, and that the ranking for the 19 variety shows was based on consumer brand engagement and brand consumption.
MBC proved to be the overall winner with variety shows clinching the top spots and with the most number of popular variety shows.
Its entertainment program "Infinite Challenge" continued to secure the top spot with a brand name index of 5,691,151 points. It also gave one of its MCs, Yoo Jae Suk, his 13th Grand Prize at the 2016 MBC Entertainment Awards.
"Radio Star" remained at the second spot as it enjoyed a jump in viewership ratings after Big Bang's guest appearance last month.
MBC's singing competition program "King of Mask Singer" came 4th, entertainment program "I Live Alone" 5th, reality variety show "We Got Married" 6th, program "Duet Song Festival" 15th and program "My Little Television" closed the 19th spot.
SBS and KBS both had six variety shows on the list.
SBS' "Running Man" jumped at number three even despite the recent controversy and its decision to end the country's longest-running variety program in February.
SBS' variety show "Mom's Diary - My Ugly Duckling" came 8th, reality-documentary "Law of the Jungle" 10th, travel-reality "Flower Crew" 12th, reality program "Flaming Youth" 13th and gag show "Oot Chat Sa" at 18th.
"Happy Together" topped KBS' variety shows at number six, reality-variety "The Return of Superman" followed at 7th, reality-variety "2 Days & 1 Night" 9th, music competition program "Immortal Songs: Singing the Legend" 14th, sketch-comedy show "Gag Concert" 16th and variety "Battle Trip" 17th.
A representative from the institute explained the results, "According to the findings, the emergence of new variety programs has had a little effect on the rankings. The new programs have been attracting consumers with new formats, but without familiarity as the base, the novelty does not catch on among the consumers."
© 2023 Korea Portal, All rights reserved. Do not reproduce without permission.
Tags:
Korean Business Research Institute
,
Korean variety shows
,
MBC
,
2016 MBC Entertainment Awards
,
MBC variety shows
,
MBC variety show
,
Infinite Challenge
,
Yoo Jae Suk
,
Yoo Jae Suk Daesang
,
Yoo Jae Suk 2016 MBC Entertainment Awards
,
Yoo Jae Suk Grand Prize
,
Radio Star
,
Radio Star Big Bang
,
Big Bang
,
King of Mask Singer
,
I Live Alone
,
We Got Married
,
Duet Song Festival
,
My Little Television
,
SBS
,
SBS variety show
,
KBS
,
KBS variety show
,
Running Man
,
running man latest news
,
running man news
,
running man latest update
,
Running Man controversy
,
Running Man Comes to an END
,
Mom's Diary - My Ugly Duckling
,
Law of the Jungle
,
Flower Crew
,
Flaming Youth
,
Oot Chat Sa
,
Happy Together
,
The Return of Superman
,
Superman is Back
,
2 Days & 1 Night
,
1 Night 2 Days
,
Immortal Songs: Singing the Legend
,
Gag Concert
,
Battle Trip