'Frozen 2' Latest News & Update: Director Chris Buck Confirmed Tarzan Is Elsa & Anna's Long Lost Brother; Family Reunion Might Happen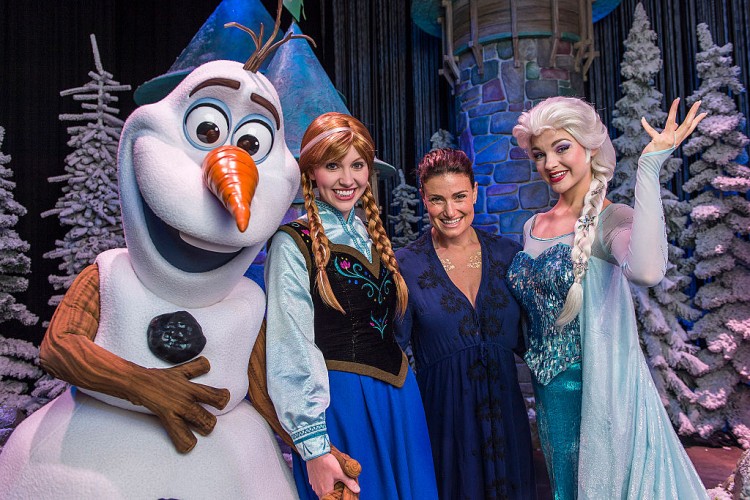 "Frozen 2" is undeniably one of the much anticipated sequels today. Now, recent reports are claiming that Tarzan might join Elsa and Anna in the upcoming second movie after the director confirmed that they are related to one another.
Talking to MTV, "Frozen" co-director Chris Buck has confirmed that a fan-made theory about the upcoming sequel is actually true. In the said interview, the filmmaker has revealed that the King and Queen of Arendelle did not die in a shipwreck but they were trapped in an island.
"Yes, there was a shipwreck, but they were at sea a little bit longer than we think they were because the mother was pregnant, and she gave birth on the boat, to a little boy," Buck went on. "They get shipwrecked, and somehow they really washed way far away from the Scandinavian waters, and they end up in the jungle. They end up building a tree house and a leopard kills them, so their baby boy is raised by gorillas," he added, prompting that "Frozen 2" might include the reunion of Elsa, Anna and their long lost brother, Tarzan.
However, Chris has made it clear that these are not official yet. So, fans who are patiently waiting for the "Frozen 2" movie should not be carried away by these theories until everything is confirmed.
Meanwhile, it has been previously reported that even Idina Menzel supports the idea of giving Elsa a girlfriend in "Frozen 2." Fans have taken to social media to express their desire to make Anna's sister as the first-ever lesbian Disney princess.
"I think it's great. Disney's just gotta contend with that. I'll let them figure that out," Menzel stated in an interview with Entertainment Tonight. The singer-actress even stated that she will support whatever Disney wants to happen in the upcoming "Frozen 2" movie.
Though having Tarzan and a lesbian Elsa in "Frozen 2" is possible, we should still have to wait for an official statement from Disney. Up until now, no official release date for the upcoming movie has been made public.
© 2023 Korea Portal, All rights reserved. Do not reproduce without permission.