Park Shin Hye, Lee MinHo Debunks Return: 'Descendants of the Sun' Returns With Song Joong Ki, Song Hye Kyo; Lee Seunggi Included?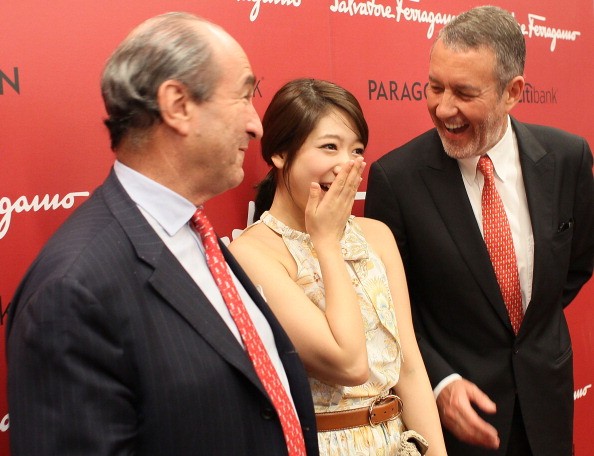 Recent news and updates regarding the Hallyu stars centers on the notions that Park Shin Hye and Lee MinHo have debunked the rumors of working together in "Descendants of the Sun."
In fact, rumors of "Descendants of the Sun" and its sequel remains unverified as well. Although many are hoping that Song Joong Ki and Song Hye Kyo would reprise their roles, it remains unconfirmed even today. Another name being linked to the segment is Lee Seunggi.
Given the speculations, none of these presumptions were verified and even Lee Seunggi did not confirm these notions to be true as well. Moreover, it is already known the Lee Seunggi is presently busy with his military duties, thus evading the world of entertainment.
SBSNOW IG(2017.01.02) 2016 #SBS연기대상 #SAF2016 Top Excellence Award #Doctors #ParkShinHye #닥터스 #박신혜 #朴信惠 #パク・シネ https://t.co/hLytGUUrkq pic.twitter.com/yoNNDVPr7b

— Style.H_ (@StyleH_) January 2, 2017
In a former report from Korea Portal, it shared that the rumors are going rife and it may cause apprehensions for the fans and followers of Song Joong Ki and Song Hye Kyo, the stars that magnified "Descendants of the Sun."
Live Blog: Lee Min Ho, #ParkShinHye and Kim Rae Won wins the Top Excellence Award at the #2016KBSDramaAwards https://t.co/wN4wsoGSpK pic.twitter.com/tmbjddMTd8 — Soompi (@soompi) December 31, 2016
Given the speculations, the creators, and producers of the said Korean segment did not confirm any of the notions to be true and authentic, as further noted by the same post. However, it would be a great thing if ever Lee Seunggi renders an appearance in the upcoming return of "Descendants of the Sun."
As for the air date of "Descendants of the Sun,"and its impending sequel, there has been no definitive dates released by the showrunners of the series. For the viewers, fans and followers, every detail coming out should be taken with a grain of salt in mind.
© 2023 Korea Portal, All rights reserved. Do not reproduce without permission.