Song Joong Ki's New Film 'Battleship Island' Completes Filming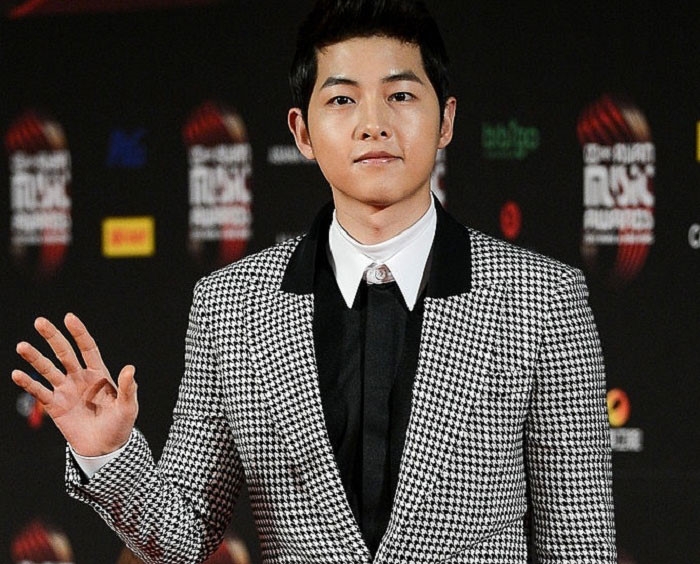 The wait is finally over. Song Joong Ki's new film 'Battleship Island' had already finished filming. It took them 6 long months to wrap things up.
The film tells the story of an attempted prison break from a forced labor camp on Hashima Island. It is directed by Ryoo Seung-wan who directed the hit movies 'The Berlin Files' (2011) and 'Veteran' (2015).
"We started in the hot summer and worked hard for 6 months. I wanted to do really well as it's a meaningful production to me and I'm honored that I could be part of a film with the best staff," Song Joong Ki said when asked how the filming was.
So Ji Sub, who is also part of the cast, also said, "There was dangerous, hard, and emotional filming but I'm grateful and happy that we were able to successfully complete it."
Another cast member, Hwang Jung Min, also shared his thoughts on completing the film. "The long journey has finally come to an end. I'm happy that we have completed the big project 'Battleship Island', and I want to applaud myself. We were able to have a good finish because all the staff members, director, and actors worked hard," said the actor.
Aside from Song Joong Ki, So Ji Sub, and Hwang Jung Min, joining the cast are Lee Jung Hyun, Kim Su An, Yoon Kyung Ho, and Shin Seung Hwan. The film is set to be released in cinemas on sometime next year.
'Battleship Island' is Song Joong Ki's project next to his very successful KBS2 drama 'Descendants of the Sun'. It was a huge hit not only in Korea but all throughout the world.
'Battleship Island' is also Song Joong Ki's first movie after five years. His last movie was 'A Werewolf Boy' in 2012.
© 2023 Korea Portal, All rights reserved. Do not reproduce without permission.