'Song Ji Hyo's Beauty View' Casts Gong Myung As Co-Host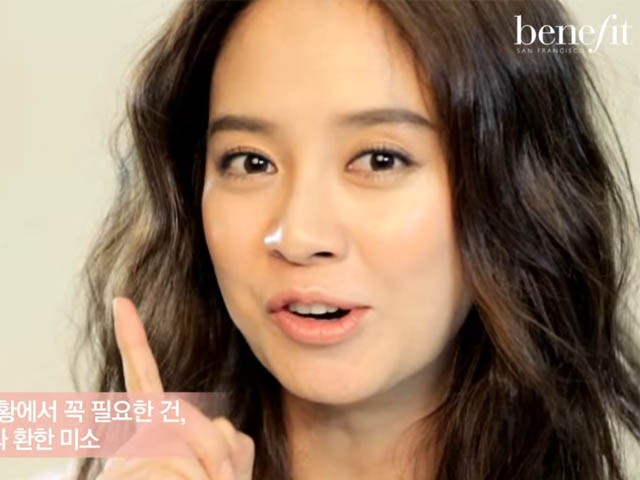 Actress Song Ji Hyo's beauty program "Song Ji Hyo's Beauty View" cast 5urprise's Gong Myung as the actress' co-host.
The 22-year-old trending actor was cast alongside fashion designer Katiacho and the 35-year-old "Emergency Couple" star as MCs for the JTBC show.
"It's his first time being the MC of a beauty program but it'll be an opportunity for him to show a new side, as he has great motivation," stated Gong Myung's label Fantagio Entertainment on Wednesday, according to allkpop.
This would also be Song Ji Hyo's first time to host a beauty program. The show's producers revealed they chose the actress for her wholesome image. They intended the show to be different from other beauty shows as Song Ji Hyo will be learning about beauty through the program as well as share tips for beauty beginners like herself.
Song Ji Hyo is considered as one of the actresses in their 30s who are best cosmetics model.
In an exclusive interview with Hong Kong's Apple Daily, the actress confessed she doesn't consider herself as pretty even when she's called the "Bare-Faced Goddess." Fans of the popular variety show "Running Man" often see her bare-faced, running around and getting sweaty yet still looking lovely.
"I can feel the difference when I don't have makeup on. But I do think that I prefer to be comfortable with my bare face than be dolled up with makeup. I'm the kind of person that prefers to be comfortable than care about how I look," Soompi quoted the actress as saying. "As I get older, I've started to think that if I don't take care of my skin properly, it's not going to happen on its own."
She shared that she sleeps a lot and applies sunscreen and focuses on cleansing especially in the summer.
According to Soompi, the actress believes sleep is the best remedy to good skin. Her other beauty secrets include keeping her face well-hydrated by always carrying a face mist with her, massaging her face with oil every week and visiting her dermatologist for skin treatment.
"Song Ji Hyo's Beauty View" will premiere Jan. 19, 2017.
© 2023 Korea Portal, All rights reserved. Do not reproduce without permission.