'We Got Married' PDs Address Purported Script And Share Newest Couple's Charms
by
regrec
/ Dec 15, 2016 04:00 AM EST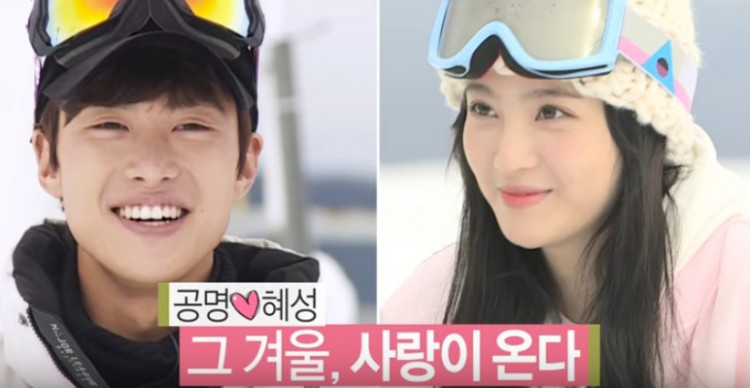 "We Got Married" production team recently held a press conference to talk about the new couples on the show. The PDs also addressed the rumors that the show is scripted and not a genuine reality show.
On Dec. 14, the PDS talked about their newest couple being Gong Myung-Jung Hye Sung couple. PDs Heo Hang and Kim Sun Young shared that among the show's current couples, Gong Myung-Jung Hye Sung has the most potential of becoming a real life couple.
"Gong Myung and Jung Hye Sung met on 'My Ear's Candy'. People ask if I chose them as the new couple after seeing them on the show, but Jung Hye Sung was recommended to me before that. We were already having meetings." Heo Hang PD clarified, as per AllKpop.
The PD further stated that she liked how Jung Hye Sung had an interesting and appealing character to begin with.
"She was so honest she even emphasized 3 times that Gong Myung is her ideal type. And after meeting Gong Myung, I believed that many stories could be created," Heo Hang PD shared, talking about the start of Gong Myung-Jung Hye Sung pair. "I chose them with a curiosity on how it'll be having a couple where one is [already] interested in the partner."
"We Got Married" is MBC's is a reality variety show featuring a virtual marriage program that sets up celebrities into becoming a temporary married couple. With this kind of set-up, the PDs have also addressed reports that the entire show is purportedly scripted.
Kim Sun Young PD stated that they do have directions just as other reality variety show does. Heo Hwang PD also added that the production team uses cue sheets. However, they clarified that they let the couples decide for themselves whatever they want to do and that they just interfere to help couples when going to crowded or dangerous locations and when non-celebrities interfere.
"I believe the fun decreases when the viewers are able to predict their actions." Heo Hwang PD said. "We never tell the couples to go somewhere at a certain time and do certain things. We just say do whatever you guys want."
"We Got Married" airs on Saturdays 17:00 (KST) on MBC.
© 2023 Korea Portal, All rights reserved. Do not reproduce without permission.