Lee Se Young "SNL Sexual Harassment" to B1A4 Being Investigated by Police Authorities
by
regrec
/ Dec 01, 2016 04:09 AM EST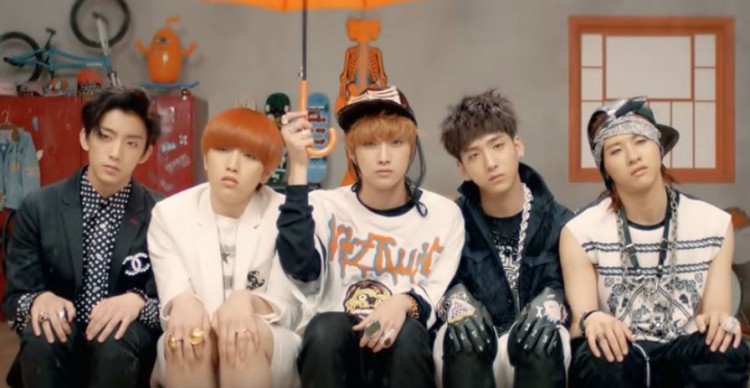 On Nov. 30, it has been reported that the Mapo Police has received a formal complaint against comedienne Lee Se Young following the "SNL Sexual Harassment" controversy.
According to Soompi, the case against Lee Se Young was submitted by E-People, a service that handles proposals, petitions, and policies filed by the public. To this, the Mapo Police is expected to question the comedienne against the complaint but there is no date for questioning set yet. However, reports suggest that initial investigations are currently being done.
Lee Se Young's management, FNC Entertainment, the same agency that holds CN Blue, F.T. Island, and AOA among others, stated that they have not received any reports from the police authorities yet. However, the company assured the public that they will cooperate with the investigation should the need arise.
Comedienne Lee Se Young is among the perpetrators in the controversy, dubbed as "SNL Sexual Harassment." The issue started due to the behind-the-scenes clips posted on tvN's "SNL Korea" official Facebook page. The released videos showed female staff members seemingly joking around and groping members of idol group B1A4 who were invited to the show.
The actions were highly criticized and bashed by viewers and fans noting if it was a female group and male staff would do those actions then the production team would be penalized for sexual assault. As such, Lee Se Young is forced to face the consequence of the ludicrous actions and people are arguing that not only the comedienne should be charged but including the whole female staff who took part in the sexual harassment.
While Lee Se Young and the production team of the show "SNL Korea" have publicly apologized for their actions, the controversy is not easily let off by the public hence the submission of a formal complaint. Furthermore, it was discovered that it's not only B1A4 who underwent the same treatment but members of idol group INFINITE and Block B also experienced the same. As such, the case is highly frowned upon not just as an incident of "inappropriate behavior" but a case of female-to-male sexual harassment to which police authorities are investigating.
© 2018 Korea Portal, All rights reserved. Do not reproduce without permission.